This is another item I came across by a complete accident! That's a big deal for me since I usually research for hours before buying an item (because I live life on the edge like that). I'm a huge fan of Etude House's Sunprise Mild Airy Finish, and in my head, I sort of assumed "watery light" would translate to a gel-cream like the popular Biore's UV Watery Essence or perhaps Canmake's Mermaid Skin Gel. Was I right? Was I wrong?? The gripping tale continues below. 
About ETUDE House Sunprise Mild Watery Light
Etude House's website claims: "A moisturizing UV gel with lecithin and skin-friendly liquid formula that lightly glides a thin layer onto skin with a clean finish."
Lecithin, if you had to Google that really quick like I just did, is a fat that is essential in the cells of the body. Not sure why EH thought that's well-known enough to be in their short marketing sentence, but there you go! It sounds good. It's shown with a SPF50+/PA+++.
It also states: "Aloe vera, Cactus, & Hyaluronic acid to hydrate skin" and "Acai berry & Acerola to reinforce the vitality of skin" among other claims. 
 The packaging is complementary to the Sunprise Mild Airy Finish, in a similar pastel teal coloring, with pastel yellow & white accents and a white screw-on top. This one is in a more normal tube shape and sits with the cap on the bottom (which is better in my opinion, as the cream will become easier to squeeze out when nearing its end), versus the rectangular design of Mild Airy Finish and sitting upright (which comes with a mixer ball inside).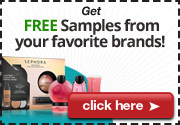 It comes with some goodies, such as Centella Asiatica extract and aloe leaf juice. It has dimethicone/some different cones, which can be good or bad depending on your skin – I lean towards Team Neutral or Team Pro-Silicones. It does also break some of my usual rules – it has alcohol higher up there and generally disliked essential oils, such as lemon peel oil. I'm more flexible when it comes to SPF ingredients, though not for any particular reason. My buddies at Reddit state its a chemical sunscreen – I'll be honest, I forget what's chemical vs. physical, which ingredient is good for what, and whether I should care. 
Etude House, in general, is on my list of most-beloved Asian beauty products at affordable prices including makeup, which is saying something as someone who essentially replaced makeup with skincare. They have you covered from start to finish, literally – from the SoonJung 10-Free Moist Emulsion to their SPFs to their No Sebum Compact to many others, I seriously trust this brand with my face, routine, and wallet. 
Ingredients List
Homosalate, Ethylhexyl salicylate, Diethylamino Hydroxybenzoyl Hexyl Benzoate, Alcohol, Butylene Glycol, Dicaprylyl Carbonate, Cyclopentasiloxane, Octocrylene, C20-22 Alkyl Phosphate, C20-22 alcohols, Silica, 1,2-Hexanediol, Cetyl Alcohol Viscum Album Leaf Extract, Portulaca Oleracea Extract, Centella Asiatica Extract, Glyceryl Stearate, Methyl methacrylate crosspolymer, Tromethamine, Dimethicone/Vinyl Dimethicone Crosspolymer, Phenoxyethanol, Octyldodecanol, Polyacrylate Crosspolymer-6, Opuntia Ficus-indica Extract, Aloe Barbadensis Leaf Juice, Glycine Soja Lipids, Microcrystalline Cellulose, Xanthan Gum Sodium Acrylate/Sodium Acryloyldimethyl Taurate Copolymer, Polyisobutene, Carex Humillis Root Extract, Citrus Aurantium Bergamia Fruit Oil, Lemon Peel Oil, Eucalyptus Globulus Leaf Oil, Pinus Sylvestris Leaf Oil, Citrus Aurantifolia Oil, Citrus, Aurantium Dulcis Peel Oil, Echium Plantagineum Seed Oil, Euterpe Oleracea Fruit Extract, Malpighia Emarginata Fruit Extract, Terminalia Ferdinandiana Fruit Extract, Cellulose gum, Adansonia Digitata Seed Oil, Hyaluronic Acid, Sorbitan Oleate, Caprylyl/capryl glucoside, Helianthus Annuus Seed Oil, Cardiospermum Halicacabum Flower/Leaf/Vine Extract, Helianthus Annuus Seed Oil Unsaponifiables, Isoceteth-10, Isoceteth-25, Water Ethylhexyl Methoxycinnamate
First Impression: My Thoughts and Opinions On ETUDE House Sunprise Mild Watery Light
All of the info above is to preface that I didn't do my usual obsessing before purchasing a product. I came across it randomly one day while browsing YesStyle, I was intrigued but forgot about it until I needed a new "indoor sunscreen". That is to say, I wanted something to wear that isn't too drying or had any weird quirks, with optimal high PPD over 16 and SPF over 30. It mattered less if it was mattifying without being drying (my usual concern), as I will be using this if I run quick errands or work at home (mild indirect to strong direct sunlight, depending).
I also wanted to take this opportunity to try slightly more creamy or moisturizing options, as I'm minimizing my routine as much as possible while still trying to contain the flaking I get from Tretinoin (though I'm currently bouncing between Retin-A and 0.04% Microsphere Gel, as I don't think I like my newest addition, the Micro, even though I don't get any flakes from it.) I'm toying with trying out an SPF for both moisturizer & sunscreen on lighter days, and this was my first attempt.
The product smells just like the EH Sunprise Mild Airy, light and citrusy. It's a bit "strong" in the sense you definitely smell it upon application, for perhaps 10-20 minutes after. To compare, I don't find it perfumey or actually intense vs. the citrusy notes of OLEHENRICKSON's C-Rush Brightening Gel Crème (a strong orange sherbert smell). 
But I will tell you all a secret bias, despite pushing for fragrance-free options – I am a huge sucker for amazing-smelling skincare. I ditch the fragrances for optimal long-term skin health, but when I do spoil or break my rules for something, I drink it up. I will forever break the no fragrance rule for Innisfree's Rebalancing Blueberry Cleanser!

Anyways!
This cream is as different from the Mild Airy Finish counterpart as its design – the smell is where the similarity stops. This is very creamy, looking a bit dense as it squeezes out of the small hole to dispense. It doesn't drip or thin by itself (versus say, CeraVe in the tub), but does thin out and spread nicely like a slightly thick moisturizer.
My Experience 
I experimented using this the other day as my sole moisturizer, which is blasphemy in my eyes as someone still seriously suffering Tret face. Several layers of moisture is the only thing I can do to hold back my skin getting too sensitive and flaking.
I kept it simple with 1 layer of CosRX's snail 96 mucin after cleansing, allow a few moments to dry down, then applied EH Mild Watery Light quickly, as I was running late getting ready to work my shift from home. I did not check my face until about 20 mins later, but the SPF had mostly sunk in even though I did NOT carefully apply at all, but rather generously applied it in hopes of being enough.
That said, what I expected to happen from this did indeed happen, as does with 99% of moisturizers I use that aren't very mattifying, or without primer and powder for staying power — it had become oily and blotting would be necessary if I wanted to go anywhere. This is also the case and usually worse when applied over any amount of my normal routine's hydration layers. I have never tried to use this in any other kind of circumstances other than quick errands or working at home, so I've never tried mattifying it other than blotting. Blotting works quite well, and it isn't grossly greasy like when I tried CeraVe's Sunscreen 30SPF w/ Zinc. 
I've owned this since August, using it irregularly as needed. It's impossible to tell how much is actually used up at this point, it seems about half when I fold over the tube. 
It does do what it should do, and I expect greasiness from anything that isn't specifically mattifying. It's a solid win in terms of doing what I bought it for. I'm paranoid about cosmetically elegant Asian sunscreens being compromised for solid coverage, but I feel you have to cut yourself some slack to a point, and I feel this delivers. It doesn't slide off my face.

Sunscreen is the best anti-aging ingredient – if you can get 30 SPF+ and PPD+++ or higher and apply it most days, you're already winning in my opinion, and this sunscreen provides a pleasant and easy to do so. I especially recommend this for people with dry skin considering it could be too oily for naturally oily skin types. If you use a primer and/or a powder, this may work well.
What I Like & Dislike About ETUDE House Sunprise Mild Watery Light
Likes
SPF 50+/PA+++
Thick and moisturizing without feeling too heavy, could possibly replace a daily moisturizer 
Aloe vera, Cactus, & Hyaluronic acid to hydrate skin
It's not overtly oily – though probably best for dry types, it was doable
The scent is refreshing and pleasant
Dislikes
It has some unpopular ingredients, such as lemon peel oil and other essential oils

Alcohol is a bit high on the list 

Also includes silicones

The ingredients list is quite long

Might be too dewy for those preferring a matte look
Alternative Products
I don't know of a perfect dupe, but it does remind me of Canmake's UV Mermaid Skin without the pearlescence effect – imagine if it was slightly dewy and translucent instead. 
I would possibly also suggest CosRX's Aloe Soothing Sun Cream in terms of ingredients, but I have read that it can be heavy and greasy. 

Verdict
I quite like this product. I'm not entirely sure if I'll repurchase, but it's likely. It's more of a casual-use product for me and performs as I hoped. I'm hoping to find something with a cleaner ingredients list that might moisturize me without being greasy at all, but I forsee me revisiting this in the future.
I love its counterpart, the Sunprise Mild Airy Finish, but it's unfortunately too drying to use casually. The alcohol is quite high on the list for this product, the Sunprise Mild Watery Light, and as it's also a bit oily within a few hours, I would like to try branching out to other options before repurchasing.
Rating: 4/5 because of the ingredients list.
Where can I buy ETUDE House Sunprise Mild Watery Light?