I first received this as one of the many great samples provided after purchasing a large YesStyle order (one of my favorite parts of purchasing from YesStyle). My exposure to Asian sunscreens was mostly contained to only the ever-popular Biore UV Aqua Watery Essence until this came into the picture and blew my mind! This is to be used as both makeup and skincare, a newer concept within the industry in the past decade or so, which I find fascinating. 
About Etude House Face Liquid Blur (Cherry Blossom Edition)
This is described by TesterKorea as: 
"A light and a refreshing liquid formulation containing a cherry blossom extract envelops the skin thinly and gently, while the pink base and the delicate pink pearl make up the skin brightly, creating a blushing look like springtime cherry blossoms."
There's also KoreanKiwiBeauty's take on it: "Also called liquid Photoshop, it allows to blur imperfections in the right areas. Contains a special powder called baby pixel powder – even in high-resolution photos, your skin will look perfect! This special powder and light-reflecting particles equalize the unevenness of the skin, making the enlarged pores invisible, hiding dark circles and redness as if a professional photographer has worked on your photo."
Although this is marketed as (Cherry Blossom Edition), this seems to be the most prominent and consistently available item online in comparison to the other face blurs. There is "Etude House Face Blur," which looks simpler and only claims to be a primer. There is also the "Etude House Face Blur SPF33 / PA++", seemingly the same but with SPF included.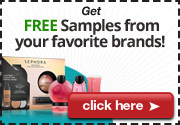 The Cherry Blossom Edition offers higher protection at SPF at 50+ and a PA+++. I won't bore you to tears as to why this is important, but the West generally does not include the science explaining coverage for UVA when they claim "broad-spectrum coverage," only UVB. UVA is very important to include as well, though – this is the part that actually browns your skin.  Regardless, you want to ensure you wear a good sunscreen every day, otherwise you will age the skin faster than usual and reverse any progress made from exfoliants at best – at worst, you're looking at higher risk for skin cancer, and you worsen your PIH since exfoliants make you more photosensitive.
In short, you can burn if, without proper coverage or worse, you think you're getting enough coverage, but they're possibly bending the truth on products, and you should totally care. (I will always and forever scream, "Do your research on ingredients!" Especially sunscreen.) 
The packaging is definitely the cutest — no offense, other Etude House face blurs! It has a sweet baby pink base color that graduates into a pretty lilac with sakura blossoms on the bottle. It comes with a cap to cover the short pink pump.
Ingredients List
Water, Cyclopentasiloxane, Homosalate, Titanium Dioxide (CI 77891), Silica, Ethylhexyl Salicylate, Dipropylene Glycol, Alcohol Denat, Lauryl PEG-10 Tris(Trimethylsiloxy)silylethyl Dimethicone, Isopropyl Palmitate, Caprylyl Methicone, Diethylamino Hydroxybenzoyl Hexyl Benzoate, C12-15 Alkyl Benzoate, Magnesium Sulfate, Bis-Ethylhexyloxyphenol Methoxyphenyl Triazine, Aluminum Hydroxide, Stearic Acid, 1,2-Hexanediol, Synthetic Fluorphlogopite, Quaternium-18 Bentonite, Phenoxyethanol, Silica Dimethyl Silylate, Dimethicone/Vinyl Dimethicone Crosspolymer, Dimethicone, Disodium EDTA, Tocopheryl Acetate, Polyhydroxystearic Acid, Isostearic Acid, Lecithin, Ethylhexyl Palmitate, Polyglyceryl-3 Polyricinoleate, Tin Oxide (CI 77861), Prunus Serrulata Flower Extract (9.75 ppm), Butylene Glycol, Red Iron Oxide (CI 77491), Fragrance
First Impression: Here's My Thoughts and Opinions On Etude House Face Liquid Blur (Cherry Blossom Edition)
As mentioned, I received this product first as a sample from YesStyle. I silently obsessed over this product for several months before I even tried to find it – but I remember being so enamored over it as I had never seen a product like this before, that I kept the sample packet to remember the weird name. 
I especially appreciate the pump as it's liquidy and comes out quickly. It can be a little hard to decide exactly how much you want to come out due to how runny it is, but thankfully the pump seems to be of good quality due to being very receptive to tiny pumps when you need that bit of extra coverage in one area. The color is a light pink which fades down to "skin color" if it's within your color range. Comments on r/AsianBeauty describe it, leaving a ghostly or white cast on darker skin and possibly medium skin colors.

In terms of skin-feel, it's liquidy and greasy-feeling upon application, allowing to spread it thinly and evenly before drying about ten to twenty minutes later. It appears slightly greasy, possibly streaky, and white-pink until settling down to a matte, blurred, powdery finish. It smells strongly of sweet perfume & slightly of sunscreen when you put it on and goes away soon after. 
So why would I choose this one over others? Honestly, simply because I had a sample of it by chance. I got to see what it was like and didn't have to gamble on other similar products. I was an oily gal with big pores and unhappy with my skin tone, like I'm sure many others are, and this seemed to promise a nice combination of SPF and to tackle these issues. To me, it was a Holy Grail of Awesomeness and Potential at the time.
My Experience 
I have been using this little guy irregularly for almost a year at this point. Unfortunately, once I started Differin and then eventually Tretinoin, my skin was flaking to the point that I couldn't use anything with powder or certain primers/sunscreens that come to a "powdery" finish. Despite putting on my favorite primer beforehand, Monistat Anti-Chafing Gel (I swear it's awesome, don't judge without reading more about it! Lol), I experienced pilling and flaking out the wahzoo. To avoid any further embarrassing looks while at work, I had to remove my entire face completely with water and do a quick something with my emergency kit in my purse. I'm very oily and shiny, but also very peely and can become dry if I don't hydrate correctly. It's a hellish middle-ground, I tell ya. 
So I've been avoiding the Face Liquid Blur while on Tretinoin. Most recently I've been lazy, avoiding using Tret several days in a row and using Microsphere Gel rather than my usual 0.025% Tretinoin Cream. The Micro doesn't induce so much flaking and combined with avoiding using Tret every day as I had been, I decided to give the Face Liquid Blur more usage. 
I found that it is less mattifying than I originally credited it – at the time, I was also using CeraVe's Baby Moisturizing Lotion, which is infamously mattifying. I plaster on a decent amount of moisture and argan oil under my sunscreen – with this, it was very slightly dewy. This was quite fine except that my oil would breakthrough earlier than I prefer, about 2-3 hours. Considering I can't really pile on powder as it highlights any flaking, I must blot and mess up the face as it removes the product. I've played around with less hydration underneath, but that also induces flaking after this product dries and mattifies the face. Again, while I try to find my ideal minimalist routine and until my skin stops flaking from Tretinoin, it's a hellish middle-ground. But luckily I can report my findings here for readers so they can better shop! 
I find it doesn't work well with certain products, which seems to induce pilling. I haven't been able to figure out what it is, but I tend to have to remove this after using it. It seems to work pretty well with a primer underneath it, however. My skin looks like it has soft-focus if that makes sense – blurred and with my skin tone gently evened out, as if I had a filter on it in real life – it certainly delivers the "Liquid Photoshop" look that KoreanKiwiBeauty described. I will assume all of the alcohol and silicones in this baby are to blame.
Etude House Face Liquid Blur (Cherry Blossom Edition) What Do I Like & Dislike About It
Likes

Has higher protection at SPF50+ and PA++++
Delivers its claim of providing a blurred, soft-focus effect
Mattifies and evens out skin tone successfully
Makeup + skincare, offering fewer products to purchase and saving money
Dislikes
Streaky, must double-check after drying

A little pricey for how much you get

Worsened pilling/flaking while on Tretinoin

Not recommended for dry skin type

Can be difficult to find

Has coloring and fragrance added
Etude House Face Liquid Blur SPF50+/PA++++ (Cherry Blossom Edition) Alternative
An alternative that seems much more popular would be the Biore SARASARA UV Bright Face Milk, the pink bottle. This has the same pink/peachy toning that's supposed to provide a blurring effect for lighter skin tones with similar mattifying claims. I found the pink Bright Face Milk about the same, but with less pilling and possibly less mattifying power. 
If you don't want the pink toning, you can also reach for the "Biore Sarasara UV Perfect Milk" (not "Bright Face Milk"), the blue bottle. It's the same product formulated without the peachy toning, but beware if you're darker-skinned, as this may still provide a cast.
Verdict
I will never repurchase, probably. I think this would've been a wonderful product for me several years ago when I used more make up and didn't use Tretinoin or exfoliants. But something about this simply doesn't work with my routine regardless of different attempts and seems to pill whenever I use it. I will continue to try using up what's left, but man.
At the time of purchase, this was oddly difficult to come by. I had to either order it from eBay (which I ended up choosing), or only a couple shady stores on Amazon that had terrible review history. The options where to purchase are much better now, though. I do think this SPF has good potential for the right people but was not a good fit for me at this point in my life.
Rating: 3/5 because of price, accessibility, and performance.

Where can I buy Etude House Face Liquid Blur SPF50+/PA++++ (Cherry Blossom Edition)?
Yesstyle.com – Although the packaging/design has changed, they are essentially the same product if you view their ingredients