Dr. Hauschka Cleansing Cream may be the exfoliating product you never knew you needed. I'm going to get controversial here and claim that you don't need AHA's or BHA's or glycolic acids to exfoliate your skin effectively. You just need this humble little brown paste.
About Dr. Hauschka Cleansing Cream
This product is so gentle and creamy, yet will still exfoliate and nourish your face effectively.
So even though it is called a cleanser, don't be misled. This is really an exfoliating product that will cleanse as well. Now that's impressive!
Dr. Hauschka Cleansing Cream is presented in a tube. And once you pop open the lid and squeeze it out for the first time, you'll see this grainy, taupe brown colored substance begin to ooze out. It resembles something not dissimilar to crunchy peanut butter if you had put it in a blender. Don't be put off!
This stuff will be your friend once you get past its looks. My mother always said, don't judge a book by its cover. Well, this Cleansing Cream certainly doesn't have the prettiest cover, but it's substance more than makes up for how it may lack in the looks department.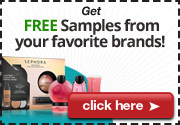 Ingredients List
Water (Aqua), Prunus Amygdalus Dulcis (Sweet Almond) Seed Meal, Calendula Officinalis Flower Extract, Anthyllis Vulneraria Extract, Alcohol, Arachis Hypogaea (Peanut) Oil, Chamomilla Recutita (Matricaria) Flower Extract, Hypericum Perforatum Flower/Leaf/Stem Extract, Helianthus Annuus (Sunflower) Seed Oil, Hamamelis Virginiana (Witch Hazel) Bark/Leaf Extract, Triticum Vulgare (Wheat) Germ Oil, Prunus Amygdalus Dulcis (Sweet Almond) Oil, Fragrance (Parfum)*, Citronellol*, Geraniol*, Malpighia Punicifolia (Acerola) Fruit Extract, Xanthan Gum, Lecithin, Algin.
*from natural essential oils
First Impression: My Thoughts and Opinions On Dr. Hauschka Cleansing Cream
As you may or may not be aware, I am something of an advocate for Dr. Hauschka's products. And I must say I have been using this cream for many years now. My rate of usage has slowed down a bit with my aging. As I see my skin changing, the need to exfoliate is definitely lessening. But when I do exfoliate, I use Dr. Hauschka Cleansing Cream.
I know it looks kind of chunky or cheesy in the images. However, the Cleansing Cream is very smooth, despite having exfoliating granules in its ingredients. These are derived from sweet almond meal. And that ingredient alone is packed with Vitamin E and anti-oxidants to enrich and nourish your skin and also help protect it from the sun and other environmental pollutants. I also love the smell. Perhaps it is due to the almond meal; it really does smell earthy and woody but natural and appealing.
What draws me to this cleansing cream is just how gentle it is. And knowing that Dr. Hauschka specializes in plant-based skincare is a big drawcard for me.
The Cleansing Cream is for anyone who wants to show off a complexion with a natural glow and the look of clear, fresh, and nourished skin. It would also be advantageous for anyone who has particularly sensitive skin.
My Experience
It has been close to 10 years that I have had Dr. Hauschka Cleansing Cream as a part of my skincare regime.

I am indeed loyal to beauty products that are loyal to me. And I must say Dr. Hauschka is incredibly loyal!
It is very important to understand how to use this cream correctly. If you're anything like me, you probably think the word exfoliation and immediately visualize scrubbing your face like you were furiously washing a dirty dish, scrubbing away as your life depended on it.
The truth is, you just press and roll this into your face, gently. I was doing it wrong for years in the beginning. And one day, I happened across a 'how-to video', and my entire world changed!
I love how my skin looks and feels after exfoliating with this product. It just feels clear and fresh without any harsh scrubbing or stinging involved. And not even a hint of salicylic acid in sight!
This clarity is in part due to the calming ingredients such as chamomile, calendula, st john's wort. Chamomile as long been recognized for its anti-inflammatory benefits. According to Dermstore, chamomile contains a compound called apigenin, which aids in helping restore the skin's barrier.
Dr. Haushka Cleansing Cream also contains calendula. Now, calendula is derived from the marigold flower. It is known for its anti-bacterial benefits and is recognized as treating acne, diaper rash, and eczema.
Among many other healing and nourishing ingredients, you can't deny what a lovely product this is for anyone, really.
What Do I Like & Dislike About Dr. Hauschka Cleansing Cream
Likes
Dislikes
Small size
The color and texture may be bothersome to some, but that doesn't worry me at all
Alternative Product
While exfoliating remains a massive drawcard in the skincare and beauty market, I am yet to find another product quite like this one. I'm sure they exist, as is the nature of the competitive market.
Having said that, this product really is a one of a kind. How can something so gentle be exfoliating?
The truth is that exfoliating does not mean that the end result leaves your face red, or you have to suffer for it or be relegated to breakouts in the following days after use due to your skin being over-stimulated—none of that with this Cleansing Cream.
Dr. Hauschka Cleansing Cream is really a game-changer in the field. Both in the texture and ingredients. And also in its method of use. You place it on your face, wet your hands just a little, you roll your fingers over it to gently press it in, then you wash it off. Very simple. No rubbing. No circular massaging. And no, scrubbing! Not even a mention of the 'S' word.
Verdict
Of course, it surely goes without saying that I will re-purchase this heaven-sent cleansing cream. I highly recommend it to people with, particularly sensitive skin. Also, I would be led to suggest this product would also suit those who experience rosacea very well. And those looking for a product that exfoliates without being harsh. It would also be beneficial to those who are susceptible to the occasional breakout.

Rating: 4/5
Where Can I Buy Dr. Hauschka Cleansing Cream?