Are you always lying in bed at home telling yourself you need to start upping your skincare game—like me? It's time to turn those words into action. I got the perfect product for you that will instantly elevate your skincare routine and make the everyday hassle of applying skincare so worth it. Dr. Dennis Gross Alpha Beta Pore Perfecting & Refining Serum is truly an effective serum that I was recommended to myself and have not stopped using since.
About Dr. Dennis Gross Alpha Beta Pore Perfecting & Refining Serum Essence
Dr. Dennis Gross created his brand in hopes of elevating the skincare industry without harsh chemicals and toxins that harm the skin. After seeing how many harsh and irritating effects of chemical peels were being used to create skincare products, Dr. Dennis Gross began designing his own products with formulas that only used gentle yet effective ingredients. He is a renowned dermatologist and skin cancer researcher, which brings even more trust in the brand and its credibility.
Another important thing to note is that all his products use only medical-grade ingredients.
How awesome is that?!
Dr. Dennis Gross Alpha Beta Pore Perfecting & Refining Serum was invented as a revolutionary product in the serum line because just like the name mentions, he created a serum using alpha and beta hydroxy acids. It is a completely silicone-free serum that targets pore treatment and wonderfully takes care of enlarged pores and blackheads. This serum works for all skin types, and without damaging your skin, supports to push out that clean, soft baby skin during your cell turnover. Not to mention that the serum is also vegan, cruelty-free, and gluten-free!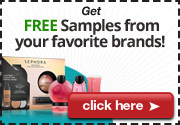 Ingredients List
Water, Propylene Glycol, Ethoxydiglycol, Glycerin, Polysorbate 80, Carnitine HCl, Mandelic Acid, Butylene Glycol, Salicylic Acid, Farnesol, Glycolic Acid, Lactic Acid, Adipic Acid, Fomes Officinalis (Mushroom) Extract, Opuntia Ficus-Indica Stem Extract, Salix Alba (Willow) Bark Extract, Phytic Acid, Siraitia Grosvenorii Fruit Extract , Hamamelis Virginiana (Witch Hazel) Water, Bisabolol, Pentasodium Pentetate, Camellia Sinensis Leaf Extract, Hexylresorcinol, Quercetin, Tocopherol, Sodium Hyaluronate, Dimethyl Isosorbide, Panthenol, Urea, Jojoba Alcohol, Jojoba Esters, Retinol, Hydroxyethylcellulose, Polysorbate 20, Potassium Hydroxide, Octoxynol-9, Isopropyl Jojobate, Caprylic/Capric Triglyceride, Cucumis Sativus (Cucumber) Fruit Extract, Anthemis Nobilis Flower Extract, Citrus Limon (Lemon) Peel Extract, Rose Extract, Triethyl Citrate, Pyrus Malus (Apple) Fruit Extract, Rosmarinus Officinalis (Rosemary) Leaf Extract, Prunus Persica (Peach) Fruit Extract, Coriandrum Sativum (Coriander) Fruit/Leaf Extract, Jasminum Officinale (Jasmine) Flower/Leaf Extract, Citrus Aurantium Bergamia (Bergamot) Fruit Extract, Lavandula Angustifolia (Lavender) Flower/Leaf/Stem Extract, Fucus Vesiculosus Extract, Rubus Idaeus (Raspberry) Fruit Extract, Vaccinium Macrocarpon (Cranberry) Fruit Extract, Vanilla Planifolia Fruit Extract, Phenoxyethanol, Sodium Benzoate.
First Impression: My Thoughts and Opinions on Dr. Dennis Gross Alpha Beta Pore Perfecting & Refining Serum
I had never used any products from Dr. Dennis Gross up until when the Coronavirus pandemic started, and I felt my skin deteriorating in terms of texture, buoyancy, and pores since I was eating so unhealthy at home. I knew I had to incorporate an effective yet not too strong serum into my skincare routine because my pores seemed to want to stay large and prominent.
The funny thing is I actually never used a serum during my skincare routines. I tried some here and there but never every day because I either thought they were too oily for my liking or too sticky. Until I found this bad boy. I went through a short consulting at Sephora and was immediately recommended with the Dr. Dennis Gross Alpha Beta Pore Perfecting & Refining Serum by the associate. I was hesitant at first because I haven't done much research on the brand, but the personal experience of the associate seemed promising. I took the risk and purchased this serum along with their cleanser from the same alpha beta line.
I got home and started researching the skincare brand, and tried to read as many reviews as I can before actually using it. Surprisingly I was amazed by the motive of Dr. Dennis Gross and trusted him because he is an actual dermatologist and does researches on skin cancer.
I couldn't find that many reviews on the product compared to other mainstream serum products, so I knew I wanted to leave a review for this serum—good or bad. Luckily, I found the only serum that I've ever liked this much in my life! The packaging feels so nice with a matte finish and the infamous dropper application bottle. Honestly, the packaging impacted my first impression of the product so much because it is just so appealing to look at and hold in my hand! Overall with my research and first impression on the packaging and consistency on my hand, I was impressed.
My Experience
Since the pandemic, it's been roughly over six months since I started using the the serum. I started incorporating it into both my morning and daily routine before moisturizer. I was anxious to try it because the serums I've used before were either oily or sticky and did not go well with the products I used during my skincare routine. This serum, on the other hand, is extremely lightweight and semi-watery.

The consistency is perfect for anyone who feels the same way about the other serums as me. It applies so easily onto my face and dries off without leaving my skin sticky or with dry patches.
The selling point of this serum is that it contains agarikon mushroom, which helps dissolve all the bad, waxy buildup within your pores and really helps fight to clear away the impurities.
Just within two days of using it (and I'm not lying), I touched my skin once it dried, and I felt a baby's butt. It worked amazingly with the alpha-beta cleanser that all the bumpiness and dry texture I had acquired during the quarantine had long disappeared. It felt amazing to know I found a serum that I was finally okay with the consistency of, and also worked wonders!
No wonder the Sephora associate immediately recommended me this serum!
After a few weeks, I felt my skin get tighter, and my pores were lessened in size. This thing really works, without pouring harsh chemicals onto my skin, which made me feel so much better about this stuff too. I would definitely recommend trying it out with the Dr. Dennis Gross Alpha Beta cleanser because the cleanser really complements the serum. I've been using it every weekday for the past six months, and I'm so glad I started realizing the goodness of serums. So far, so good!
What I Like & Dislike About Dr. Dennis Gross Alpha Beta Pore Perfecting & Refining Serum
Likes
Sophisticated, matte packaging
Lightweight formula that doesn't dry sticky or oily
Semi-watery consistency helps apply well onto the skin and complements other skincare products
Tightens the pore and overall skin within days of usage
Leaves my skin feeling baby soft
Dislikes

Costly, since serums are usually small in size but highly effective in formula
The semi-watery texture makes it hard to carry onto the dropper applicator as the excess leaks when taking out of the bottle
Alternative Product
As an alternative, I would recommend the Sunday Riley Good Genes All-In-One Lactic Acid Treatment Serum. This thing hurts your wallet so much at a price point of $85 at Sephora for the same size bottle, but it was another serum that I tried before that provided similar results. The only difference is that this serum works faster into your skin because it uses a lot of clinically-proven chemicals that are safe but not natural. If you want to opt-out for a cleaner, more natural alternative, Dr. Dennis Gross Alpha Beta Pore Perfecting & Refining Serum is the way to go. If you want rapid results and want a serum that also takes care of your dark spots, then the Sunday Riley Good Genes All-In-One Lactic Acid Treatment Serum is the one.
Verdict
I'm so glad the Sephora associate listened to my skincare concerns and recommended the Dr. Dennis Gross Alpha Beta Pore Perfecting & Refining Serum. As hesitant as I was at first since I haven't incorporated a serum into my skincare routine before this, I am blessed to say that this serum won't be going anywhere anytime soon. It's sticking into my skincare routine until it lasts! If you've been hesitant with serums because of the consistency of other serums like me, definitely give this a try and really see how all the non-harming ingredients work gracefully into your skin.
Rating: 5/5
Where Can I Buy Dr. Dennis Gross Alpha Beta Pore Perfecting & Refining Serum?