It is mind-blowing to think about the different skin types that people have and the endless variety of skincare routines specifically designed for each of them. Everyone has different regimes and preferences, and it's always interesting learning more about the intricacies of creating the perfect routine. The universe is limitless—and skincare routines even more so.
A major step in every skincare routine is cleansing. You just can't skip it, and you absolutely don't want to go to bed with a day's worth of dirt and sebum on your skin.
There are so many types of cleansers, but lately, cleansing oils have been slowly rising on the most recommended skincare products. Compared to the more popular foam cleansers, cleansing oils and balms seem riskier, and most people would hesitate before trying them out.
Who would want to add MORE oil on to your already oily skin, right? But, surprisingly, cleansing oils and balms are actually very beneficial to acne-prone skin.
There's a method called Oil Cleansing Method (OCM), it's a way to cleanse the skin of its excess oil. Oils are lipophilic substances—in layman's terms, even though oil cannot be dissolved in water, it is very effective in picking up other types of oils, such as sunscreen, makeup, and yes, sebum.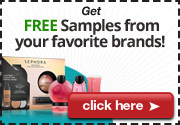 Now, we have two types of oil cleansing products: Cleansing oil and cleansing balm. If you're wondering what the difference is between the two, don't worry, because that's what we're going to discuss in this article.
Cleansing Balms
Goop by Juice Beauty Luminous Melting Cleanser (Discontinued)
Cleansing balms are actually made from oil, which is why it is categorized as a cleansing oil. Except, a cleansing balm is more of a buttery substance instead of oil. It is made of solid oily components, with a surfactant or emulsifier, which makes it possible for oil to dissolve in water.
If you're interested in adding an extra cleansing step to your skincare routine, a cleansing balm is the perfect product to start it off.
When you apply the balm to your face, it turns runny and gathers all the oil, dirt, and impurities on your skin. You have to massage the balm onto your skin until you're sure that all the dirt has been dissolved. Afterward, you can rinse off your skin, and the balm will wash off easily, thanks to the surfactants. You can also use a cleansing wipe or a damp towel to gently clean your face.
What's so amazing about cleansing balms is how easily they can melt makeup and sunscreen away without stripping the skin of its hydration. This makes it perfect for every skin type. The milky and creamy texture, and the deep cleansing, are sure to benefit even the oiliest and most acne-prone of skins.
Our top 5 cleansing balm choices for your skin

But, alas, there is no such thing as a perfect product in the world of skincare. So, I will list down the Pros and Cons of using a cleansing balm:
Pros:
It acts as a really effective makeup remover
Skincare is a luxury, and it feels amazing to massage a balm onto your skin after a long day
Balms are usually packaged in jars, which makes it easier to travel with them
Balms effortlessly slide onto your skin even if you only take a small amount, so one jar of cleansing balm will last you quite a long time
Suitable for all skin types
Cons:
Although the jar packaging is convenient for traveling, it also makes it very easy to contaminate the product
If you're in a hurry or can't be bothered to do your full skincare routine, applying the balm to your skin can be time-consuming and exhausting
To summarize, cleansing balms are extremely effective for removing dirt and oil from your skin and are suitable for all the skin types—but is a bit of a hassle to use if you're busy or just plain lazy. Aside from that, just thinking about massaging a nice balm to my skin sounds so relaxing!
Next, let's move on to…
Cleansing Oils
Because of the fact that cleansing balms originated from cleansing oils, they basically do the same things. However, cleansing oils have a wider variety of types and uses compared to cleansing balms.
Cleansing oils are just as effective at dissolving makeup and dirt from your skin, but it gets rid of them more quickly because of its slick texture.

The best cleansing oils for your skin contain natural oils that have no fragrance to them. For example, oils such as olive, jojoba, and safflower can make your skin softer, retain its moisture, and fight acne. We are blessed to live in a world that's full of natural resources, so you can choose your pick of which oil you want to use for your skin.
What I found to be the most convincing benefit to using cleansing oils is that it has a wide variety of ingredients that you can pick and choose and even mix yourself, depending on what your skin needs.
If you have combination skin, you can opt for the safflower oil, which helps to balance the sebum secretion in your skin and is light enough that it absorbs quickly into the skin without leaving a greasy feeling.
For people with dry skin, olive oil is your safest bet. Olive oil gets along with most ingredients and is an antioxidant and anti-inflammatory ingredient. Flaky skin can be solved easily by using this oil, and it also has anti-aging properties. Not only will your skin be hydrated and healthy-looking, but you'll also look younger! However, this type of oil is not recommended for people with oily or combination skin, as it might further increase the oil buildup in your pores and cause more acne.
If you have sensitive skin, you can use lavender oil or argan oil, with their anti-inflammatory benefits. Both are natural and organic, so they pose no risk to sensitive skin. They can even keep your eczema and psoriasis at bay. Argan oil has a lightweight formula, so you don't have to worry about looking greasy after applying it to your face! And lavender oil can be mixed with other ingredients such as witch hazel to concoct a toner. You can even mix lavender and argan oils together to create a spot treatment mixture for persistent pimples.
For oily skin, rosemary oil is the way to go. The oil that's extracted from the leaves of the rosemary herb can help reduce the production of oil in your skin. It penetrates deep into your pores, not just the surface of your skin. This prevents the appearances of acne and maintains the skin's balance. It's also an antioxidant, so you can be sure that your skin is safe from environmental damage.
Our top 5 cleansing oil choices for your skin
The choices are endless when we're talking about oils. It's best to pay attention to the ingredients when purchasing a cleansing oil. What does your skin type need? What are your preferences? These are just a few things that you need to consider before using a risky product like oil.

Pros:
Cleansing oils are usually packaged in a pump bottle, making it more hygienic because the product is not exposed
The oil glides on your skin, and there's no need to rub your face harshly
Can be used to clean your makeup brushes and sponges
The huge variety of natural and organic oils to choose from
Cons:
Because of its runny texture, applying it onto your skin is a messy task
Some oils can be too oily, and there's always a risk of clogging your pores when using them topically
There are too many factors to consider when choosing oils that it can be troublesome and stressful at times
Overall, cleansing oils definitely have many benefits to your skin. But there's no denying that the risk of clogging your pores is still there. Just make sure that you do your proper research before applying oils to your face. And you can always add a double cleansing step to your regime to make sure that your skin is 100% free of dirt and excess oil. The benefits of cleansing oils are too tempting that you can't help but try one out!
To Conclude
The basic differences between a cleansing balm and a cleansing oil are their textures and consistency, and their containers. In the end, it all boils down to convenience and your own personal preferences.
For example, if you travel a lot, you're better off with a cleansing balm because packing a cleansing oil in its pump bottle sounds like a disaster waiting to happen. But if you're a busy person and can't afford the luxury of slowing down and applying cleansing balm to your face, then the cleansing oil's easy-to-use and hygienic pump bottle are perfect for you.
Once again, consider what you and your skin really need—no product is perfect, but if it works for you, then it's good enough!
So, which one are you thinking of using: cleansing balms or cleansing oils? Whichever it is you choose, I hope your skin continues to bloom and brighten!