"Honey, there's a shark in our bathroom cupboard!"
These are the words no partner ever wants to hear uttered. But when the truth is told, I'm reluctant to say that there just may well be!
Until very recently, I was blissfully unaware of the notion that many of our beauty products contain this stuff called 'squalene.' It was foreign to me. So I dug deeper.
And that's how I discovered the company that is Biossance and their Biossance Squalane + Omega Repair Cream.
About Biossance Squalane and Omega Repair Cream
Biossance is a skincare company that prides themselves on their ethically sourced squalane. And to sum it up simply, squalane is a by-product of something called squalene.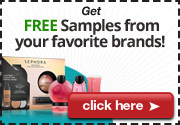 Don't hold your breath, I know it's confusing!
Squalene comes from shark livers. Millions of sharks are killed each year, and this ingredient is taken from their livers and, in turn, processed into squalane. Squalane is basically a stable version of squalene.
We also produce squalene in our glands, within sebum. But once we hit our late 20's to early 30's the rate with which we produce it begins to slow down. Hello, anti-aging and skincare big business profitability!
But I digress.
Biossance is an American company that sources its squalane, not from sharks, but from ethically and sustainably sourced sugar cane, would you believe?
They also have a history steeped in biotechnology and have turned their attention towards the beauty industry in recent years. I for one, am very glad they did!
In the past (and still currently for a lot of companies), it has been far more cost-effective to source squalene from sharks than a plant source. Hence why it still happens. Money.

This Biossance product aims to hydrate and repair your skin. Essentially leaving you with a healthier, plumper looking complexion. It claims to "mimic and support the skin's natural barrier" through lipids, omega fatty acids, squalane, ceramides, and plant sterols. These ingredients all work together to nourish and hydrate your skin.
And since I so recently discovered Biossance, I have become a massive follower of theirs. In particular, this very product.
Biossance relies heavily on its ethical and sustainable notions, and this is evident throughout the company and, for one thing, its packaging. Products are all presented in recyclable bottles and jars. All made from translucent green-tinted glass. Their labeling and packaging lend themselves to a slightly scientific mood, as is backed up by learning all about their history on the Biossance website.
Ingredients List
Water, Squalane, Glycerin, Caprylic/Capric Triglyceride, Isoamyl Laurate, Butyrospermum Parkii (Shea) Butter, Sorbitan Olivate, Cetearyl Olivate, Ceramide NP, Jojoba Esters, Sodium Hyaluronate, Euterpe Oleracea Sterols, Linoleic Acid, Oleic Acid, Linolenic Acid, Ethyl Linoleate, Tocopherol, Isoamyl Cocoate, Cetyl Palmitate, Sorbitan Palmitate, Cetearyl Alcohol, Ethylhexylglycerin, Carbomer, Sodium Hydroxide, Phenoxyethanol, Sodium Gluconate
First Impression: My Thoughts and Opinions On Biossance Squalane and Omega Repair Cream
I actually first tried a small sample size pot of this product after discovering and researching all about squalene at the beginning of this year. So this is all quite a recent discovery for me, I'm ashamed to admit.
The Squalane and Omega Repair Cream goes on with ease. It is highly creamy and rich, and I love the way that it absorbs as quickly as I am applying it. You really feel it is going to work.
It breaks my heart to say this, but they say the truth hurts, right?

This product STINKS! Yes, indeed, it really does.
I'm not quite sure how to describe it – perhaps somewhere between a wet dog and salty feet (is that even a thing?)
I don't know, perhaps it's because my skin is not sensitive to (perfume) fragrance in skincare products by any means, I actually like a perfumed product. So when I first used the Omega Repair Cream, it didn't just have no smell to it. It certainly has a smell… I think I uttered an audible 'Phwooaah'.
But honestly, I am certain this is in no small part due to the fact that it doesn't contain any synthetic fragrance at all. And you've got to respect that!
I certainly know that there are a lot of you out there that cannot use any type of skincare with fragrance, so to those of you, I say go for it here. There is certainly no effort to put in a perfumy fragrance of any kind at all!
Having said that, I honestly feel this product is a 'long-termer' in my cabinet, as I really can see a visible difference in the texture and feel of my skin. And it's only been a few months of use.
With absolute certainty, I would recommend this product (and have done so already) to anyone who may have slightly traumatized skin. Whether it be sensitive and red, over-exfoliated, dry, and flaky, and even if you are just looking for a little extra hydration.
This is a lightly textured cream that won't leave you feeling greasy like so many other moisturizers do.

My Experience
It's probably been a few months since I first purchased my little sample size jar of Biossance Squalane and Omega Repair Cream. I knew it was running out, so I ordered the full-size jar a few weeks ago so it would be ready and waiting before I would run out entirely.
I use this after toning, or essence in the morning and night (if I can remember both!)
This cream really does change the way your skin feels instantly. And the change in my skin's texture in the time since I began is really quite dramatic.
My skin feels smoother, and 'squishier' and the fine lines beginning to make their first public appearance on my face are evidently disappearing. I have never said that about another skincare product before!
At this time, I also would like to mention my elbows.
I know this sounds weird, but I'm going to share it, regardless.

I have these very rough, dry patches of skin on my elbows. I have had them since I was a child. I think we probably all do, they just get bumped, and I bang them into things a lot. What can I say? I'm accident prone! But I happened to try a little bit of the Squalane and Omega Repair Cream on my left elbow one day, just curious. Literally, the next morning, the skin was healed and smooth.
This cream 100% does indeed live up to its name. It REPAIRS!
What Do I Like & Dislike About Biossance Squalane and Omega Repair Cream
Likes
Heals
Softens
Smooths fine lines
Hydrates
Absorbs easily
Plumpens the skin
Diminishes redness
Dislikes
Verdict
As I mentioned already, I have already re-purchased this wonder cream. The smell is by no means anywhere near enough of a deterrent to put me off using this again. And perhaps I was a little over the top with my comments about the smell to add dramatic effect. Ugh, now I feel bad…
If you're still reading and in any way interested, the Biossance website is incredibly informative. This is a company that has it's roots firmly in trying to contribute to changing some of the more abhorrent practices within the beauty industry. On every level, from packaging to shipping, to the sourcing of key ingredients in their products.
They also have great deals from time to time, where they bundle products together for great value for money. And also they offer substantial discounts now and again. Definitely worth keeping an eye on for a good deal for great products!
It's exciting and gives me a little hope for the future that a company makes such claims (as many do) but actually backs it up with solid and very high-quality products.
I still rate this 4.9/5 (just a little 0.1 off for the smell….)
Where Can I Buy Biossance Squalane and Omega Repair Cream?