Growing up, we have been reminded many times about the importance of vitamins. As children, we were prone to sickness and have had to take supplements to make our body stronger.
But did you know that adults also need those same vitamins? We certainly do!
One vitamin, in particular, has many benefits for us all, and that is Vitamin B3. In other words—Niacinamide. This vitamin helps keep our kidneys and brain running smoothly, and it is found mainly in eggs, greens, fish, and milk. This vitamin is certainly very obtainable almost everywhere.
But aside from health benefits, it also has amazing benefits for the skin. You may have seen it in your many skincare products. And the reason for that is because it helps with conditions such as acne and eczema. A lot of people suffer from them, so that is why Niacinamide is a popular ingredient.
Niacinamide typically comes in the form of serums, so it is very easy to add it to your skincare regime.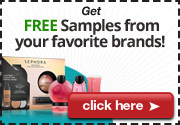 If you are not quite sure about where and what kind of Niacinamide product to get, here are some of the Best Niacinamide Products on the market:
The TOP 5 Niacinamide Serums (in no particular order):
1. The INKEY List Niacinamide Oil Control Serum
The INKEY List is all about feeling confident in your own skin. After all, if you are not going to love the skin you were born in, then you'll be extremely depressed. In the beauty industry, companies such as INKEY is a lifesaver for those who need a bit of help to love their own skin.
Their range of products includes strong and effective ingredients that are designed to help you with your skincare concerns. Their branding is unique because they all share the same packaging designs, which makes The INKEY List stand out amongst other skincare brands. They also look very clean and of high quality.
Quality products with affordable prices are what The INKEY List has for you!
Their Niacinamide serum has a lightweight formula and is power-packed with 10% Niacinamide and 1% hyaluronic acid. The formula helps reduce excess oil on the skin, and it also targets blemishes and redness.
Because of the high percentage of Niacinamide, the added hyaluronic acid ingredient will help retain the moisture in the skin. This is a dream come true for oily skin types because this is specially designed by a team of experts and researchers to specifically take care of sebum and breakouts.

This product also minimizes the appearance of pores and clears them from dirt. Use this product in the morning and evening for the best results!
Best suited for oily, combination, and acne-prone skin. .
Likes
Absorbs quickly into the skin
Takes care of blemishes and excess sebum
Gentle but powerful formula
Smoothens skin texture
Helps with pigmentation
Very affordable price
Dislikes
Formula might be too strong for some skin types
Causes dryness
Not suitable for dry and sensitive skin types
2. PAULA'S CHOICE RESIST 10% Niacinamide Booster
Here is another strong Niacinamide product—the 10% Niacinamide Booster by Paula's Choice. The high concentration of the ingredient makes it more potent, and your skin will show results more quickly. Paula's Choice is a popular brand that provides efficient and safe products. Their formulas are backed by thorough research on skin science, and they are proud to say that all of their products are guaranteed to work on your skin. The truth is in science, and that's what they base their formulas on.
Amazingly, Paula's Choice has made Niacinamide work better on the skin! The high concentration will not disappoint you because it will leave your skin with an even complexion, clear pores, and youthful glow. The power of Niacinamide has been doubled with this formula!
The antioxidants in the formula help even more to keep your skin clear and toned while protecting it from environmental stressors. You can surely maintain a lovely, youthful appearance with this. Get ready for freshly rejuvenated skin!

This product sounds like a magic potion—and it is! Paula's Choice makes sure to research all types of skin before making their products, and this one is no exception. The 10% Niacinamide Booster is made for every skin type, whether it be sensitive or oily, or acne-prone. It suits all skin types, so you do not have to worry about finding a product that's best for your skin type because Paula's Choice already has your back!
Products that efficiently work and bring out the beauty in all types of skin are what Paula's Choice stands for. It is a great brand to go to if you need some special skincare.
Perfect for all skin types, especially sensitive, acne-prone, and combination skin types.
Likes
Has anti-aging and soothing effects on skin
Shrinks the appearance of pores
Can be used alone as a moisturizer
Gives you refreshed and bright skin
Can be used as a spot treatment
Suits all skin types
Vegan and cruelty-free
Dislikes
A bit pricey
Has a weird scent that might not sit well for some skin types
Contains a small amount of product
Strong formulation might irritate some skin types
3. Glossier Super Pure
Who doesn't know Glossier? If you haven't heard of this huge beauty brand, where have you been in the last decade? Glossier is a well-known beauty company that provides simple products that look natural and clear on the skin. Their most popular products are either beauty products such as blushes or lipsticks or skincare products like their serums.

Let's talk about their serums—they have three kinds of serums available: Super Bounce, Super Pure, and Super Glow.
In this article, we are going to be talking about their Super Pure serum.
This serum is encased in a clear dropper bottle that looks pretty and neat. The formula inside has a water-weight texture, unlike other serums that feel oily. This serum aims to balance skin in one month! What a lofty goal! But since we are talking about Glossier, it might actually be easy to achieve.
The Super Pure serum contains 5% of Niacinamide and Zinc that both nourish the skin and improves the texture, and even improves the skin tone.
The formula is gentle enough for sensitive skin, but that won't compromise its effectiveness. The blue color of the product is naturally caused by its ingredients, so you don't have to worry about dyes or colorants!
The zinc ingredient reduces the appearance of pores without drying the skin. And because of its water-weight texture, it absorbs easily and quickly into the skin and leaves no sticky or greasy residue. It's almost exactly like water!
Glossier is a vegan brand, so this product is both cruelty-free and vegan.

This product is perfect for sensitive, oily, and combination skin types. .
Likes
Can help lessen breakouts
Can even out skin texture
Lightens, brightens and clears skin
Waterweight formula sinks easily into the skin
Formula is a lovely shade of blue
Dislikes
Does not reduce redness
A bit on the pricey side
Doesn't show much of a difference on some skin types
4. The Ordinary Niacinamide 10% + Zinc 1%
Looking at The Ordinary products, you can definitely see and then think that they are nothing special and they're probably some typical unknown brand. However, that is not the case. The reality is that The Ordinary is one of the biggest skincare brands in the world. Their brand might say that they're ordinary, but their products speak volumes of their extraordinary formulas!
Lots of skincare connoisseurs flock to The Ordinary because of their effective and clean formulas. They are affordable, too! You cannot go wrong with choosing The Ordinary.
Their Niacinamide serum is only one of their most popular products. It is contained in a dropper bottle and has their signature minimalist design.
The standard amount of niacinamide in products is usually 5%, but The Ordinary formulated 10% of Niacinamide in this serum to make sure that it works more effectively. The high percentage of Niacinamide also goes with pyrrolidone carboxylic acid to balance your skin and control the production of sebum.
This serum's formula is packed with many beneficial ingredients and minerals that target blemishes and dullness. With a pH level of 5.5 to 6.5, your skin will be balanced, bright, and clear of acne.
The best part of this serum? It is completely cruelty-free and vegan! No animals were harmed in the making of this product.
This is best suited for oily and sensitive skin types. .
Likes
Improves skin texture
Brightens complexion
Helps fade acne scars
Gives your skin a natural glow
Small bottle lasts a long time
Dislikes
Sticky feeling after application
Might cause breakouts for some skin types
Results take a long time to be noticeable
5. COSRX BHA Blackhead Power Liquid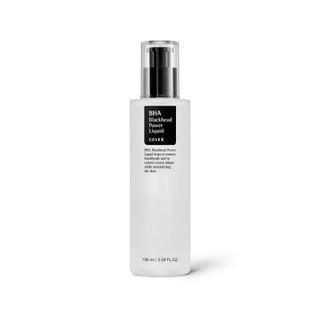 COSRX is a Korean brand that keeps on giving. Their collection of products are so wide and all of them target the many skincare concerns of their customers. And it's only natural that they have a product that contains Niacinamide, just like this BHA Blackhead Power Liquid.
Although the name doesn't quite advertise this as a Niacinamide product, the formula relies heavily on it to make it as effective as ever.
The product includes beta-hydroxy acid, or BHA, which is a chemical exfoliant and can remove whiteheads and blackheads. Add some niacinamide into the mix, and you've got yourself a nice, clear, bright skin!
The essence has 4% natural BHA that will clear out your pores, resulting in clearer skin and fewer acne flareups. It also has Sodium Hyaluronate, or Hyaluronic Acid, mixed with White Willow Bark to brighten and clarify the skin and also helps remove impurities.
This product's formula is full of great ingredients aside from Niacinamide, so it's a holy grail for some people. With the help of Niacinamide, your skin will look renewed, refreshed, and revitalized.
This is perfect for people with oily, acne-prone, combination, and dry skin .
Likes
Hygienic pump bottle
Non-irritating formula
Gently exfoliates skin
Minimizes pore appearance
Controls sebum
Brightens and clears skin
Dislikes
Has a purging period
Does not remove blackheads completely
Other Benefits of Niacinamide
Niacinamide, the star of this article, is known as Vitamin B-3 and nicotinamide. And, no, it's not related to nicotine at all.
It has many other benefits aside from skin benefits. It is a superstar in the skincare world, but it's also a superstar in the regular world!
Niacinamide or vitamin B3 is an essential part of the conversion of food into energy. They help your cells work to carry out chemical reactions.
This vitamin is usually taken by mouth and aids vitamin B3 deficiency. It helps with health conditions such as diabetes, oral cancer, and osteoarthritis. Take note, not all of these are confirmed to be a hundred percent useful when taken with a vitamin B3 supplement.
Our fats and sugars work properly with the help of Niacinamide. This helps maintain healthy cells.
There is a disease called pellagra, which is a deficiency of niacin. Niacin and Niacinamide are two different vitamins that work in different ways to help the body. Pellagra is confirmed to be easily aided by Niacinamide, and it won't cause itching or redness.
Another disease where Niacinamide is needed for healing is hyperphosphatemia, also known as having high levels of phosphate in the blood. This is caused by a reduced function in the kidneys. Niacinamide helps with this by decreasing the levels to normal.
Niacinamide is a complex vitamin with many uses. It is great to hear that it also has health benefits aside from skincare benefits.
Conclusion
Overall, Niacinamide is a must-have for your skincare and body! To summarize it all: it strengthens your skin's barrier, therefore protecting it from free radicals, and also soothes and cleans your skin. With those benefits, you won't be able to resist these Niacinamide serums!
These products are super easy to squeeze into your skincare regime, so you don't have to worry about taking away a product!
We can now conclude that Niacinamide is an essential ingredient to have in your life, as well as these five serums. So, make sure to go and get yourself a nice Vitamin B3 serum and treat yourself the way you deserve to be treated!
Hopefully, this article helped, have a happy skin day!