Korea, or what I like to say, the "birthplace of skincare," is a country filled with all of the different kinds of skincare products. It's a cornucopia of beauty products. They literally have them all! Cleansers, toners, serums, and yes, essences.
In fact, essences were first introduced by Korea. They made essences that are now being used worldwide and encouraged foreign beauty brands to make their own essences, too!
But what are essences, exactly?
Essences are applied after your toner, and it acts as a prepping step for your moisturizers and serums. The steps after the essence will work even better because of the extra hydration and nutrients it adds to the skin. They will absorb well into the skin, and the essence will magnify the benefits.
They usually have a light, watery consistency so that they can sink in easily. It is also recommended that you use your hands to pat it on your face because so much essence will waste so much product if you use a cotton pad. So, skip the cotton pad and save yourself and the environment the hassle of using essences.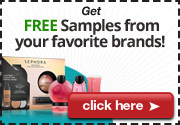 Essences are not the most popular skincare products out there, so it might be challenging to find one that will fit your skin. But don't worry, we have compiled the Best Korean Essences right here!
The TOP 5 Korean Essences (in no particular order):
1. BLITHE Vital Treatment Essence 8 Nourish Beans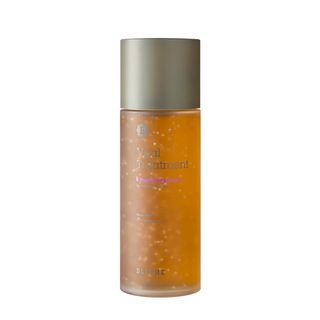 BLITHE is a Korean skincare brand that provides modern solutions to modern people. In our modern everyday life, it is not avoidable to be exposed to dirt, smoke, and grease. Cars are everywhere and almost everywhere there is a building being constructed and sweat accumulates on your skin because of the weather.
If you experience the troubles of the modern world, then BLITHE has a solution for you.
Their Vital Treatment Essence is a line of essences that has different benefits for the skin. But here we are going to talk about the 8 Nourish Beans essence.
This essence uses the natural powers of polysaccharides and isoflavone that can be found in beans. This essence has eight beans in its ingredients list, namely: soybean, carob, peanut, lentil, kidney bean, black soybean, red bean, and mung bean. What a mouthful! The ingredients found in these beans raise the skin's elasticity and helps reduce wrinkles.
The raw ingredients also strengthen the skin's barrier and strength to fight off free radicals. Perfect for when you're always on the move and are always exposed to environmental stressors.

The formula is light and easily absorbs into the skin, and gives a moisturized and nourished effect. The formula includes vitamins and Sodium Hyaluronate, which helps smoothen fine lines and wrinkles.
Overall, this is a great product for those who live in the city. The ingredients protect your skin and also reduces the appearance of aging.
This makes it suitable for all skin types, especially oily and combination skin!
Likes
Refreshing on skin
It contains many antioxidants and amino acids
Strong anti-aging effects
Soothes and nourishes the skin
Strong protection against free radicals
Boosts collagen production and evens skin tone
Dislikes
Ingredients can potentially irritate the skin
Strong scent
Not safe for people with nut allergies
2. MISSHA Time Revolution The First Treatment Essence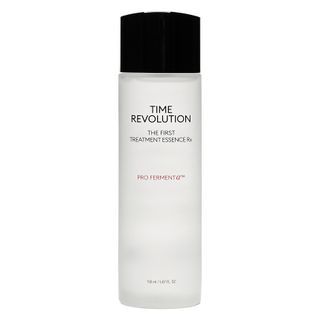 The MISSHA brand is not one to be left out from the trends! Their Time Revolution The First Treatment Essence is their contribution to the industry in the form of an effective and beneficial essence.
Their essence has a watery texture and is filled with 90% fermented yeast solution to take care of imbalanced skin. This product was specifically made to make your skincare routine work better and smoother.

This essence moisturizes, firms, and brightens the skin upon application—prepping it for the rest of your routine. Missha's double-fermentation method also creates a stronger active extract that better delivers benefits to the skin. It's like a bullet train packed with nutrients and vitamins on its way to the skin cells!
This product is well-known in the skincare industry because of its ability to repair damage to the skin and fix your complexion in just a few weeks. The formula contains fermented yeast extract that is obtained from the Himalayan purple barley, which effectively plumps up the skin and improves its texture. It can also improve your complexion and reduce pigmentation.
Although this essence is packed with a ton of ingredients, it is lightweight and sinks into the skin deeply to ensure that the skin retains its moisture for a long time.
Other noteworthy ingredients in this essence are niacinamide, which brightens skin and reduces the appearance of aging, and adenosine, which revitalizes the skin and makes it look younger.
If your skin needs a refreshing, brightening effect, Missha's essence is the perfect product for you!
Best suited from dry, sensitive, oily, and combination skin types.
Likes
Doesn't leave an oily feeling
Brightens and smoothens skin
Evens complexion
Lightweight and absorbs quickly
Boosts the effectiveness of other products
Dislikes

Contains fragrance
A bit pricey
Can be a trigger for fungal acne
Doesn't do much as a standalone product
3. Nature Republic Snail Solution Essence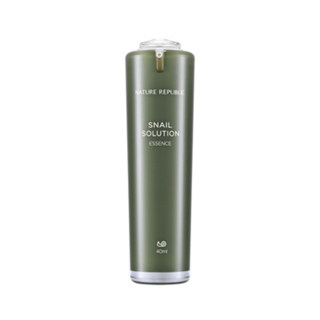 Nature Republic is a popular skincare brand and is a favorite of many skincare aficionados worldwide. They introduced the aloe soothing gel and have started the trend of incorporating aloe in every product!
Their Snail Solution Essence is a product that does not contain aloe, but it does contain snail mucin. In fact, it is composed of 68% snail mucus filtrate, which helps retain the skin's moisture and gives it a nice, dewy glow. Snail mucin is all the rage in the skincare community now, and it's considered a holy grail ingredient in products because of its powerful moisturizing effects. Of course, Nature Republic will have their own snail product!
The main benefits of this product are skin whitening and anti-aging. The snail mucus specifically locks in the moisture in the skin and improves its elasticity, therefore encouraging the flow of collagen and reducing wrinkles and fine lines. It also forms a barrier that protects the skin from harsh environments.
This product has a thick, slimy texture that somehow also feels luxurious at the same time. Its formulation is so rich that you really feel it is a grandiose product.
This specific essence works best when used after ampoules. This way, the product's ingredients can work their way into the skin easily and, in turn, give it a nice moisturized and refreshed look.
Best for dry, combination, and sensitive skin types.

Likes
Smooth and moisturizing without feeling heavy on the skin
Makes the skin supple
Does not cause irritation
Has a nice, fresh, and clean scent
Dislikes
May feel too sticky and heavy for oily and acne-prone skin types
4. INNISFREE Jeju Lava Seawater Essence
INNISFREE is all about using natural and organic ingredients in their products, and most of their products are usually derived from Jeju Island—the land of many beneficial ingredients.
Their Jeju Lava Seawater Essence is an example of their list of natural and organic products. It is moisturizing and is formulated with the Jeju Lava Seawater, which provides mineral-rich ingredients into the skin to make it firmer and smoother with a youthful glow.
The seawater is full of special minerals that boost the skin's hydration and keeps the moisture barrier strong, which helps minimize the appearance of aging, like wrinkles and fine lines. The water formula is refreshing and absorbs instantly into the skin to hydrate and energize it.
The seawater in the essence, is filtered by the Jeju Volcanic bedrock for thousands of years, and INNISFREE uses this by incorporating it into their skincare products and providing a quality solution to their customers skincare needs.
Aside from the seawater, this essence also includes glycerin, a highly effective skin-repairing ingredient, squalene, which is excellent at keeping the moisture in the skin, and adenosine, for its anti-aging properties.
This essence is perfect for combination, oily, and dry skin types.
Likes
Lightweight, watery texture
Nice subtle scent that isn't too overpowering
Hydrates and firms skin
Doesn't leave a sticky feeling
Leaves skin soft and hydrated all-day
Dislikes
Contains fragrance that might irritate sensitive skin types
Doesn't show much of its anti-aging effects
Does not help with redness
5. TOSOWOONG Green Tea Essence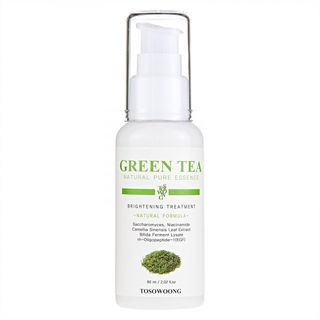 TOSOWOONG is a beauty brand that addresses all kinds of beauty problems, and that includes a line of skincare products. It is a brand that you can only find in Korea, making it a little hard to obtain if you're not from the country.
Their Green Tea Essence has green tea as its star ingredient, which everybody knows is the top antioxidant agent that effectively and strongly protects the skin from free radicals. It is mainly used for health and wellness, but it is also a big hit in skincare.
The light texture of this essence absorbs deeply into the skin to deliver moisture and nourishment. It also helps calm redness and irritation, making it a good choice if you have sensitive or acne-prone skin. It also layers well with the other products you use, so it won't be a bother to fit it into your routine.
The formula includes niacinamide that helps brighten the skin's complexion and helps with fading acne scars and dark spots, improving the skin's barrier and elasticity. It also has RH-Oligopeptide-1, which allows the skin to heal faster and reduce scarring.
This product is a godsend for those with dark spots and scars. The essence targets them specifically, but it also has antioxidant agents that will prevent further damage to the skin.
This is best suited for sensitive, acne-prone, and oily skin types.
Likes
Calms and soothes sensitive skin
Great for layering because of its light texture
Has amazing antioxidant benefits
Fragrance-free
Gentle, soothing formula
Dislikes
Formula is too light for dry skin types
Not enough moisture
Can be a little sticky for oily skin types
Are Essences Necessary In Your Skincare Routine?
Everybody has different life situations and different preferences. For example, I am busy with work all the time, so I prefer a two-step skincare routine. For others, they might have more time for skincare and can indulge in a longer skin care regimen. I am good with just my cleanser and toner, so why should I incorporate essences in my routine?
In all honesty, it is optional because it only serves to boost the effectiveness of your other skincare products. As a standalone, it doesn't serve much of a purpose and is only an additional step to your routine.
However, if you are not like me and have the time and money to spend on essences, it is highly recommended that you buy one! Essences work great to give your skin more vitamins and minerals, and you will definitely see beautifying effects when using them because of their boosting properties.
Investing in a good essence is a great idea, especially for dry and combination skin types. Everyone's skin types are different but dry, and combination skin types require some special attention and may need essences to balance the skin and make sure that the benefits are being distributed evenly.
If you have dry skin, essences will work great paired with your moisturizer because it will bring more moisture into your skin and leave it plump and dewy the entire day. And if you use it at night, you will wake up to rejuvenized and bright skin!
And because combination skin types have dry patches, essences can be used as a spot treatment to prevent the skin from flaking.
All skin types can benefit from essences, so why not go and buy a facial essence if you have the time and money? It may be the one solution to all of your skin problems!
Conclusion
Essences are only one step to your skincare regimen, but it is the one thing that holds the entire routine together. With its boosting capabilities, all the steps work even better and complement each other more.
We suggest that you try at least one of the essences above and see how your skin reacts. It may be an optional step, but once you have tried it, you won't be able to live without it!
So, go ahead and grab yourself your own facial essence. It is right there waiting for you to pick it up. There is no harm in trying new things—that's how you discover your holy grail product!
Don't be scared to try something new. Walk with confidence into your local beauty store and get your own facial essence. We wish you good luck!
And as always, have a happy skin day!