It's difficult to schedule a spa treatment in our current situation, so how do we get the luxurious and relaxing experience at the comfort of our home? The answer to that is clay masks! Regular facial masks are the popular ones in the market, but clay masks are totally different.
Clay masks are known for their pore-clearing and tightening effects which leave your skin looking clean and smooth. They delve deep into our pores and get rid of the dirt that has made its way inside. Facial masks hydrate and nourish the skin, while clay masks cleanse and clarify the skin.
Clay masks are a fun experience to use because of their texture and consistency. Some clay masks you have to mix to use, but most of them just come in a jar so you can easily slather the product onto your skin.
Korea, the home of skincare products, has a handful of clay masks that can benefit all skin types and skin concerns. If you're on the lookout for a nice, effective clay masks, you have come to the right place! Let us guide you through Korea's Best Clay Masks in the market!
The TOP 5 Korean Clay Masks (in no particular order):
1. INNISFREE Jeju Volcanic Color Clay Mask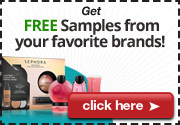 INNISFREE is one of Korea's top skincare brands for a good reason. They have it all—cleansers, moisturizers, toners, everything! If you're looking for a specific skincare product, the odds are, they have it all ready for you!
Their Jeju Volcanic Color Clay Mask is one of their best products. They have a line of clay masks available in different colors, such as yellow, blue, pink, green, purple, white, and black.
The mask's formula includes Jeju volcanic clusters that clean out your pores, and it can also help with different skin concerns.
It has many varieties, but each of them has a special benefit to the skin. The yellow one brightens up your skin with Vitamin C; the blue one moisturizes your skin with Hyaluronic acid; the pink one contains pomegranate seed oil to revitalize your skin; the green one has madecassoside, which helps with troubled skin; the purple one contains panthenol to calm and soothe skin; the white one has sea salt that can smoothen the skin texture, and the black one purifies the skin with mud.
It is very impressive that INNISFREE offers this many varieties of one product. It's a godsend for all skin types because we can pick one that suits our skin best. It's a personalized skincare product, and it is what every one needs!
They also have different textures, and consistencies so feel free to try them out one by one!
This clay mask suits all skin types.

Likes
Helps with whiteheads and blackheads
Affordable price
Wide variety of product types
Personalized for all skin types
Addresses many different skincare concerns
Dislikes
Does not cleanse skin deeply
Lackluster oil control
Can dry out skin
2.JART+ Dermaclear Trans-foam Clay
DR. JART+ is a brand that is known for their clean, easy, and effective skincare products. Their research delves deep into skincare science, and they offer products backed up by science to be highly effective on the skin.
Among their other skincare products, they offer their Dermaclear Trans-foam Clay, which is a wash-off clay mask that transforms into a foaming lather once it's exposed to water.
This is a unique type of clay mask that can easily remove makeup and oil with the foam, and can even detoxify, brighten, tone, and cleanse the skin to make it look fresh and revitalized.
The formula is packed with natural clay substances infused with hydrogen mineral water and all sorts of natural ingredients that effectively cleanse the pores deeply and, at the same time, exfoliate them gently.
The clay mask comes in three variations: Calming White, Moisturizing Pink, and Refreshing Green. The Calming White mask contains soothing chamomile and gives a purifying effect on the skin; the Moisturizing Pink one includes lotus flower extract that hydrates and purifies skin; and the Refreshing Green variety contains tea tree, eucalyptus, and lemongrass extracts that control sebum production and refresh the skin.

These three options are personalized for the different skin types and skin concerns.
Best suited for all skin types, especially acne-prone skin.
Likes
Comes in three variations
Easy to wash off
Not drying
Cleanses and exfoliates deeply
Gentle on the skin
Dislikes
The Pink variety has a distinct scent
Contains Sodium Lauryl Sulfate
3. Elizavecca Milky Piggy Carbonated Bubble Clay Mask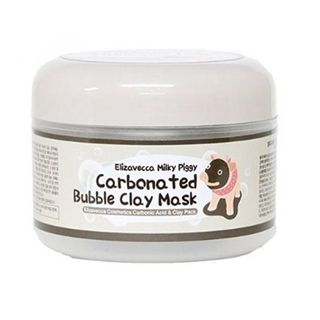 You already know about Elizavecca because of their world-famous Bubble Clay Mask. They became quite the sensation in the skincare community because of its unique and fun experience! But aside from the popular clay mask, Elizavecca has a ton of unique skincare products in cute and adorable packaging. They surely know how to draw a crowd!
The Milky Piggy Carbonated Bubble Clay Mask has a formula that consists of mud, collagen, green tea, charcoal, and carbonated water. Those are some of the top ingredients usually found in clay masks, and this product has them all! These are all very effective in clarifying, rejuvenating, and conditioning the skin.
This clay mask gets rid of impurities and blackheads by penetrating deep into the skin. Your skin will be soft, supple, and hydrated with this creamy bubble clay mask.

The light foam lather gets rid of all the dirt accumulated on your face and makes it super easy to wash off afterward! The formula will help tighten your pores and dry out blemishes to prevent future breakouts.
The collagen, glycerin, green tea extracts, and pomegranate extracts will all help brighten, soothe, hydrate, and revitalize your skin. This mask has all the ingredients that are good for your skin!
Get soft, supple, and clear skin with this fun, bubbly clay mask. But remember, the clay will react to water, so don't use your hands for application. Instead, use the spatula that comes with the jar!
Perfect for oily, combination, and acne-prone skin types.
Likes
A fun experience
Fluffy, cloud lather
Deeply cleanses pores
Takes care of blackheads
A stay-at-home spa experience
Dislikes
Tingling sensation might not be for everyone
Drying because of foam lather
The formula in the jar can easily react to water, so it's best to store it somewhere dry
4. TONY MOLY Tako Pore Bubble Pore Pack

TONY MOLY proves itself as one of the best K-Beauty brands in the world. With their cute packaging and effective formulas, they truly deserve the hype around them.
Their Tako Pore Bubble Pore Pack is packaged in an adorable octopus-shaped jar. It serves as a cute little decoration and a pore pack. It's not only good for decoration, though, but the formula also includes a powerful mix of marine plant extracts and a combination of natural Rotorua Mud and Charcoal extract that easily absorbs excess oil and sebum on the skin.
You can easily spread the soft clay of this pack onto the skin, and the bubble effect will gather the impurities in the skin while gently exfoliating it. This will leave your skin clean and smooth. Your pores will be cleared out and tightened as well. The bubble effect extracts dirt from pores easily, so there you won't see any sebum and blackheads on your skin any time soon. Your complexion will be as clear as it can be!
The formula includes a Marine Root-up Complex, which consists of Taurine, Dead Sea Salt, and Black Peat Water. These ingredients hydrate, firm, soothe, and purify the skin. The mask also has Rotorua mud which helps absorb sebum better, and charcoal powder which extracts the blackheads and whiteheads from your pores.
This is perfect for acne-prone, sensitive, oily, and combination skin types.
Likes
Adorable packaging
Cleans pores deeply
Makes skin smooth and clear
Generous amount of product
Gets rid of impurities
Dislikes
Can be a bit drying
Has a strong scent
Jar does not include a spatula
Doesn't bubble easily
5. INNISFREE Super Volcanic Pore Clay Mask
Yes, you read that correctly!
INNISFREE has two clay masks on their shelves, and this one is packaged in a jar instead of being in a squeeze tube. INNISFREE really brought in the big guns with this clay mask because this product is a 10 in 1 pore treatment! You get ten benefits with just one product! That's a steal for me.
This clay mask's formula purifies, cleanses, and exfoliates the skin. It has AHA elements and Jeju volcanic clay, which help clear out pores and smoothen skin texture. This product can brighten and tone the skin and make it softer and clearer. The ingredients help control the sebum production and even have a cooling effect upon application.
The Jeju volcanic clay works hard to detoxify the skin and suck out the toxins, dirt, and oil to bring out the fresher, clearer, and brighter skin.
This product claims to be a 10-in-1 pore treatment: it tightens pores, controls sebum, exfoliates the skin, cleanses dust away, removes blackheads, cleanses the skin deeply, has a cooling effect, softens the skin, brightens, and firms. All of those with just one application? It's witchcraft how amazing that is!
Plus, it's mineral oil-free, fragrance-free, vegan, and free from imidazolidinyl urea.
Perfect for oily, combination, acne-prone, and sensitive skin types.
Likes
Does not cause irritation
Has many skin benefits
Prevents future breakouts
Cooling sensation on the skin
Smoothens and softens skin
Tightens pores
Dislikes
The formula can be a bit strong, so apply it thinly onto the skin
Can be drying
Has a strong scent
Doesn't exfoliate well
Common Type of Clay Mask
If you thought there was only one type of clay used for clay masks, you were wrong. Apparently, there are many kinds of clay that are used to make clay masks. And they have different benefits for the skin, too!
Clays are soft, grainy minerals that are a type of dirt on the ground. They are used in skincare and health products due to their benefits, such as dirt absorption, oil control, and softening. Some types are more suited to a specific skin type, while others are not.
Here are some of the types of clay that you can find within skincare products:
Bentonite Clay
This can be found in volcanic ash. Products such as INNISFREE's Super Volcanic Pore Clay Mask use Bentonite Clay as their main ingredient. It is a clay with powerful absorption abilities, so it's perfect for those with oily skin and acne-prone skin. The strong pull of bentonite clay can easily remove dirt and impurities from your pores, and that's why this is a popular pick for clay masks.
Kaolin Clay
Also known as white clay, this is usually found in beauty products such as soap and eye makeup because of how gentle it is to the skin. Clay masks with this type of clay have a very fine and soft texture that won't irritate the skin, and it can even help soothe it from inflammation. This is perfect for dry and sensitive skin types because they need a gentler, milder formula.
Dead Sea Clay
We all know about the healing properties of the Dead Sea, and that is the case with the Dead Sea clay. This clay is packed with many minerals that make it perfect to use as a clay mask. The skin can benefit from calcium, sodium, magnesium, and potassium found in this clay. It heals, rejuvenates, protects, and detoxifies the skin from impurities. This is suitable for all skin types.
There are still so many types of clay out there, but these are just some of them. Always make sure you know what you're putting on your face, especially when it comes to clay masks!
Conclusion
It is amazing that we get to live in a world where we can get a nice spa treatment right inside our home! These Korean clay masks are some of the best masks you can get in the market, and you definitely deserve to grab one. Stressful times call for an impromptu clay mask spa session!
I hope you enjoy your clay mask and have a great skin day!