I think we can all agree that most Japanese have beautiful and youthful-looking skin.
It's no surprise that Japan is home to some of the biggest brand names in skincare. Many of us, including me, of course, have tried to attain skin as clear as a still lake. When I'm on the prowl for new skincare products, I always find myself drifting towards Korean and Japanese products.
The standard skincare routine involves the most basic products, like a cleanser, moisturizer, sunscreen, etc. But if we're talking about Japanese skincare, the toner is an essential product to have.
Toners have a bad rep because of their 'harsh' formulas and stinging sensation when applied to the skin. And because of that, people are more wary of them and tend to avoid them altogether.
The reality is—they were just using the wrong toners.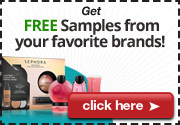 Japanese skincare products are unlike Western products. They do not use harsh chemicals, and they typically only use organic and mild ingredients that won't irritate the skin. A few examples of these are: hyaluronic acid, glycerin, and collagen.
The term 'toner' also translates to 'lotion' because of their additional moisturizing abilities. Don't be put off when you read 'lotion' on a Japanese toner, the terms are interchangeable and the application is still the same!
If you're aiming for clear, bright, and moisturized skin, you definitely want to switch to a Japanese toner. And you're in luck because we are going to be talking about the TOP 5 best Japanese toners!
The TOP 5 Japanese Toners (in no particular order):
1. ONSEN Secret Japanese Clean and Clear Face Toner
The word onsen means hot springs, and we all know that hot springs are the exact definition of relaxation and healing. ONSEN Secret is a skincare company that uses minerals from a Sacred Hot Spring in the products so that they can provide a nice, refreshing experience for our skin.
Their face toner has six promises:
It will unclog pores
It will maintain the pH balance of your skin
It will provide a protective barrier for the skin
It will moisturize
It will refresh your skin
And…

It promises a soothing and healing effect from the hot springs infusion that can't be found in any other product
This toner is suited for: All skin types but especially sensitive, oily, and acne-prone skin.
Likes
It has anti-aging properties from the healing hot spring minerals
It provides the relaxing feeling of an actual hot spring
No coloring agents that might irritate the skin
Dislikes
The bottle comes with a pump that makes it difficult to get the watery product. You might waste some of the product if you're not careful.
2. HADA LABO Goku-jyun Light Lotion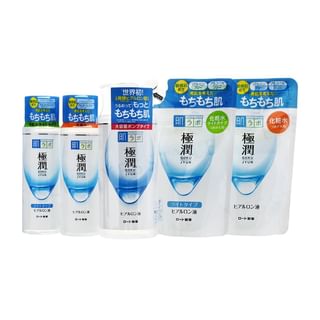 HADA LABO, which can be translated into "Skin Lab," is a Japanese skincare brand that seeks to use modern technology to improve and develop the Japanese Ritual for skincare. They use hyaluronic acid that is naturally found in our skin to create products that best suits the enduring tradition of caring for the skin. By following the ritual, the lotion that contains hyaluronic acid will be patted into the skin to boost its absorption. A light massage will then enable the blood to circulate to the skin to improve the product's effectiveness.
Their light lotion serves as the first step to your moisturizing routine. It hydrates your skin, while at the same time, preparing it for the next step of your regime. The light formula lets it absorb quickly into the skin and lock in the moisture.
This toner or lotion is suitable for all skin types, but especially for oily and acne-prone skin.
Likes

The hyaluronic acid helps prevent skin from aging
Plumps and firms the skin after application
Very light formula
Dislikes
Although it is hydrating, it may not be enough for people with dry skin, and it cannot replace moisturizing products such as creams and gels
3. IPSA The Time Reset Aqua W
IPSA is a cosmetics company that pays special attention to the needs of each individual skin. Their name is derived from the Latin word ipse, meaning "independence" and "assuredness."
Their products aim to awaken the skin's natural beauty and bring out your unique features.
IPSA's hydrating toner is a product that will efficiently lock in the moisture in your skin. The toner has three effects: countless moisturizing molecules will enter the skin to ensure deep hydration, then it will activate the skin's natural production of moisture, and finally, it will strengthen the skin's barrier—sealing the moisture.
This product is alcohol-free and contains tranexamic acid which has anti-inflammatory properties, and glycyrrhetic acid which can brighten the skin and fix uneven skin tone.
People with sensitive, acne-prone, and dry skin can benefit greatly from using this toner.
Likes

Deep hydration
Unique bottle design which makes it easy to hold
Expensive, but the benefits make up for the price
Dislikes
Very expensive, which might discourage you from repurchasing
4. OBAGI Nu-Derm Toner
OBAGI is a skincare company that provides clinical-quality formulas specifically designed to unleash the skin's full potential. Their products are considered special medicine because they require a prescription and can only be purchased through physicians or selected channels.
Although it's a little tricky to obtain OBAGI products, they do offer great benefits—especially to people with acne-prone and oily skin.
Their toner, in particular, is alcohol-free and non-drying. It also contains aloe vera that can have a soothing effect on the skin, and witch hazel to purify the skin from dirt and unclog pores.
Because it is an astringent, it balances the skin's pH and helps protect it from sun damage. This will prevent premature skin aging, ensuring that your skin stays healthy and young for as long as possible.
This will be best for people with acne-prone, combination, oily, dry, and aged skin.

Likes
The ingredients have soothing effects
Provides a protective barrier on the skin to avoid environmental damage
Will not dry out the skin
Dislikes
It has fragrance and blue dye, which might irritate sensitive skin
Its benefits cannot justify the price
Not easily obtain
5. SOFINA Jenne Whitening Lotion Toner
SOFINA Jenne is one of the very few brands that offer products specifically for combination skin. It's challenging to find the perfect blend of products when your skin is both oily and dry—and this company is providing a solution to that problem.
Their lotion or toner is infused with keratin that helps retain the moisture in the skin, making sure that the dry spots are properly hydrated. It's also oil-free which makes it easy to absorb into the skin, even around the oily parts.
This toner also has ascorbyl glucoside—a vitamin C whitening agent that can help fade dark spots and freckles from sun exposure, resulting in a brighter, even skin tone.
This toner is perfect for combination, oily, acne-prone, and dull skin.
Likes
Its ingredients are derived from plants
Alcohol-free and oil-free
Whitens/brightens and hydrates skin
Dislikes
Has a floral scent that might be unpleasant to some people
HOW should you use Japanese toners?
We've discussed how different Japanese toners are from Western toners. Japanese toners are usually more hydrating than other toners and they prioritize moisturizing effects in their products and ingredients.
Some toners that heavily incorporate hydrating effects into their product like the OBAGI Nu-Derm Toner and the IPSA The Time Reset Aqua W can be used without applying moisturizer afterward because they hydrate the skin well enough. Therefore, you can confidently skip your moisturizing step and proceed to the rest of your skincare routine.
But other toners might still offer hydrating benefits but are not enough for skin that requires more hydration. Toners like the HADA LABO Light Lotion and the SOFINA Jenne Lotion Toner will have to be followed by a moisturizer to ensure that your skin is properly moisturized.
Of course, that completely depends on your skin type. Combination and oily skin types can opt to skip an extra moisturizing step, while dry skin types can double moisturize.
KNOW what goes onto your skin!
There's no such thing as being too careful! When you've found a product that might be the solution to your skin problems, the next thing you should do is to research its ingredients.
Most Japanese products use natural and organic ingredients, which is amazing for most people. But if you are allergic to some plants, you might want to avoid products that contain specific plants such as: aloe vera and eucalyptus. Although they are 100% natural and organic, it still doesn't make them risk-free.
Another ingredient to look out for is alcohol. Japanese products don't usually contain alcohol, but some do. If your skin reacts negatively to alcohol, you might want to double-check the ingredients to make sure you're not making a bad purchase.
Since these are Japanese products, the descriptions might be written in Japanese so I highly recommend researching online for an English translation so you know exactly what you're buying.
Conclusion
Being a skincare enthusiast is HARD WORK! Look at all these products—and the information overload can be overwhelming!
If you have not tried Japanese toners before, now's the time! The moisturizing effects are amazing and they offer so many more benefits that cannot be found in your normal, basic toners. With these, you could even shorten your skincare routine without compromising quality.
So much thought and consideration have been put into these products to support the century-long tradition of skincare in Japan. That kind of consistency is hard to ignore.
When you've chosen a Japanese toner for yourself, I hope that your skin will be as smooth and flawless as a cherry blossom petal!