The holiday season is coming up! We all know what that means: dry, red, and flaky skin. If you live somewhere where there's winter and piercing cold air, a good moisturizer is a necessary investment. And even if you don't live in harsh, snowy climates, your skin can still dry up! The sun can easily suck up all the moisture from your skin, making it flaky and irritated.
We all want to avoid these struggles. Our skin needs to be strong and healthy at all times to combat the environmental damage we face everywhere.
When you have the perfect moisturizer in hand, you can avoid all of those problems altogether!
Japanese moisturizers are a different kind entirely. Their moisturizers don't just hydrate your skin. They can also reverse the signs of aging, strengthen your skin's barrier, and even out your skin tone! You're surely getting more than your money's worth with Japanese products.
We are very lucky to live in a modern world where one skincare product can do so many things. If you're still torn between choosing the best moisturizer, no need to fret!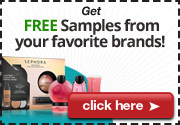 Here are some of the Best Japanese Moisturizers:
The TOP 5 Japanese Moisturizer (in no particular order):
1. NATURIE Skin Conditioning Gel
NATURIE is a Japanese skincare brand that gives great importance in nourishing and enhancing the skin. They also believe in the power of botanical ingredients and they showcase this proudly through their line of products.
If there's one thing I love about Japanese products, it is their use of natural ingredients that are safe and beneficial to the skin.
NATURIE's Skin Conditioning Gel is one of their most popular products. It is a gel moisturizer that contains Coix seed extract. What is that, you ask? Well, it's also known as Job's Tears, hatomugi, and Adlay.
Still doesn't ring a bell? Okay, fine. This might be your first time hearing about it, but it's a natural moisturizing ingredient that also conditions the skin. Staying true to their beliefs, this 100% natural ingredient efficiently maintains the skin's hydration and forms a protective barrier on the surface of the skin.
The gel is mild, but refreshing and offers plenty of moisture to your skin. It turns into liquid when you're applying it to your skin, so a little product can go a long way!

This conditioning gel is suited for all skin types, especially dry and sensitive skin.
Likes
The container is travel-friendly
Alcohol-free, hypoallergenic, and non-comedogenic
No sticky feeling after application
Great as a makeup primer
Dislikes
Unhygienic packaging. It is usually best for moisturizers to be packaged in a pump bottle.
No spatula is included with the product
2. Boscia Green Tea Oil-free Moisturizer
Boscia is a skincare brand that also makes use of natural and organic ingredients. Their brand believes that, in the same way our world is naturally beautiful, our skin will also become beautiful by utilizing the resources we get from nature. Their products are designed for sensitive skin. You won't have to worry about irritated and inflamed skin!
Their Green Tea Oil-free Moisturizer has a lightweight texture and it is formulated with Japanese green tea which is a strong antioxidant. It can soothe the redness on your skin after an acne breakout. It also helps reduce the sebum production in your skin so the oil levels are controlled.
Not only does it have green tea, it also has a couple of great ingredients, like the burdock root, which is great at absorbing oil on the surface of your skin and gives it a matte effect. Perfect for when you're applying makeup afterwards! And then there's the marine complex, commonly known as the seaweed, a complex of algae extracts that has anti-aging and healing effects on skin.
This moisturizer is best suited for oily, combination, acne-prone, and sensitive skin.

Likes
Lightweight formula that absorbs quickly into the skin
Prevents breakouts
Contains many antioxidant ingredients
Mattifying effect
Controls sebum production
Dislikes
It's a bit expensive for only 50g of product
It doesn't offer enough moisture for dry skin types
3. DHC Super Collagen Cream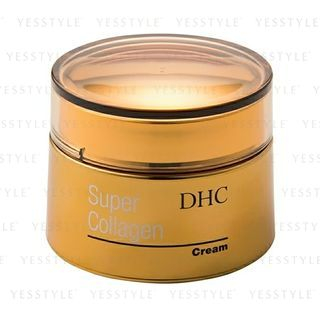 DHC is a popular skincare brand that strongly holds the Japanese concept of "wabi-sabi"—you can find beauty in imperfection. This concept says that everybody is imperfect, but that doesn't mean you can't be beautiful at the same time. DHC designs their products so every one of their customers will feel comfortable and beautiful in their imperfections by making sure their skin is at its best condition.
Their Super Collagen Cream is sure to make you feel beautiful. It is formulated with DHC's Dipeptide-8 which delivers the highest concentration of micronized collagen. This is the perfect way to combat the effects of aging.
As we all know, collagen is a key ingredient in anti-aging and moisturizing products. The production of collagen in the skin maintains your skin's elasticity and reduces the appearance of wrinkles and lines.
This cream moisturizer is extremely nourishing and leaves your skin deeply hydrated and makes you look radiant and fresh. The formula includes olive fruit oil and jojoba oil—both very moisturizing and effective at protecting the skin from all kinds of dirt.
This collagen cream moisturizer is best for all skin types, but especially dry and sensitive skin types.

Likes
Doesn't leave a greasy film on skin
No fragrance, colorants, or parabens
Results to radiant and balanced skin
Great anti-aging benefits
Dislikes
4. Minon Amino Moist Moist Charge Milk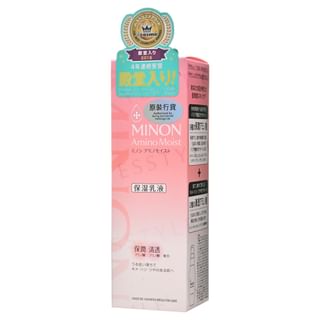 Minon is a skincare brand that has a product line called Amino Moist that is focused on products that contain amino acids. Amino acids give skin a moisturized, smooth, and radiant effect. This line was designed with dry, sensitive, and unbalanced skin in mind.
They have a good array of products, ranging from facial wash to sunscreen. Their Moist Charge Milk is one of the best products in the line and it contains an amazing amount of nine kinds of amino acids! Namely: valine, threonine, serine, leucine, proline, histidine, glycine, alanine, and arginine. That's a lot of amino acids! And they all provide more than enough hydration for your skin.
These amino acids will penetrate the skin deeply and replenish the natural hydration inside and even strengthen the barrier from free radicals.
This milk moisturizer has a rich, silky texture and it doesn't leave a sticky feeling after application. Instead, it leaves the skin feeling smooth, strong, and soft.

This is perfect for dry, sensitive, combination, and acne-prone skin.
Likes
Comes in a hygienic pump container
Provides a deep hydration for the skin
No fragrance
Contains many hydrating ingredients
Dislikes
The moisture can be too much oily skin types
Takes some time to fully absorb into skin
5. HADA LABO Gokujyun Hyaluronic Perfect Gel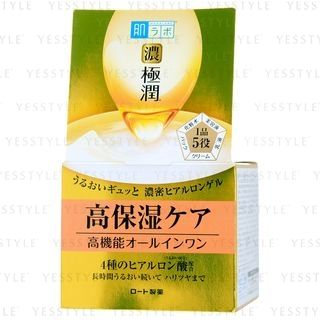 When we're talking about Japanese skincare brands, we can't leave out HADA LABO! This brand is one of the most well-known Japanese brands in the beauty industry, and they perfectly capture the essence of Japanese skincare. Using the power of hyaluronic acid, along with other natural ingredients, they provide safe and effective care for all skin types.
Their perfect gel moisturizer is not just a regular moisturizer. It is actually a 5 in 1 product! It is a lotion, milk, cream, serum, and mask—all in one container.
The gel is formulated with the main ingredient, hyaluronic acid, which is already an effective hydrating acid. But it also contains collagen, which doubles the hydrating benefit and lets the moisture last longer in the skin. This product is sure to combat signs of aging by moisturizing the skin and maintaining its elasticity.
Upon application of the product, your skin will instantly be hydrated and refreshed. And the gel is light enough that you can easily apply makeup on top of it.
This is great for dry, sensitive, and combination skin.
Likes
Safe for fungal acne
No fragrance
Balances skin
Gives a healthy and glowing effect on skin
Dislikes
Takes a long time to absorb
It's better to apply it to wet skin for best results
Might leave a sticky feeling
Why Should You Choose Japanese Products?
I am willing to bet that having clear skin is a universal goal. You might deny this, but experiencing bad acne breakouts, irritated and burning skin, and stubborn acne scars really bring you down.
Even if you're not a vain person (and I'm not saying that everyone obsessed with skincare is vain!), skin troubles will surely make you feel self-conscious.
When I had my own skin troubles as a teenager, I always wondered how my Japanese and Korean friends always seem to have perfectly smooth skin. I thought it was because of their genes and that I could never achieve it. But then, I discovered the magic of skincare!
Japanese Skincare Ritual
People all around the world have varying ways of taking care of their skin. But the Japanese skincare routine is arguably one of the best and most effective in the world.
How do they achieve such clear and radiant skin? Well, it's because they treat skincare as a ritual. They don't speed through their regime (I'm guilty of doing that sometimes, yikes). They take their time when taking care of their skin.
You have to be gentle and patient and loving to your skin. Like you're handling a newborn baby.
Cleanse your skin thoroughly and don't leave any spot untouched. You can't see the dirt but it's definitely there! Massage your moisturizer gently on your skin, pat the product onto your skin for it to absorb quickly. Don't hurry with your routine. This is a soothing, calming time for you and your skin. And it's the perfect distraction when you've had a rough day and need to cool down.
This is a generations-old method of skincare. The fact that they have a skin care tradition that's been passed down through years says a lot about their dedication!
Clear skin is not easy to achieve, but if you're patient enough, and have invested more time for your skin. You will be rewarded with the beautiful, glowing skin you've always wanted!
Conclusion
Aside from moisturizers, I recommend that you also check out other Japanese skincare products. They really do offer some of the best formulas for your skin, so it's worth adding a few to your collection.
Japanese moisturizers earned their position as one of the top products in the market because of how many benefits they offer in just one product. Their moisturizers are almost always guaranteed to have anti-aging, brightening, and smoothening effects. It's like you are using three products at once.
If there's anything I want you to take away from this article, it's that skincare is a sacred ritual, and moisturizing is an essential step. Take good care of your skin, but don't suffocate it with too many products. In my opinion, simplicity is best when it comes to beauty.
Be safe and I hope one of these moisturizers becomes your holy grail product!