What is a staple to everyone's skincare regime? What is the most important step to your routine? There is only one thing, and that is cleansing. Facial washes are the most important thing you need to use when delving into the skincare lifestyle. You can't live without it!
Whether it is cold or hot outside, it is important to wash your face properly. When it's cold, using a face wash might seem a little scary, considering that face washes have the tendency to expose your skin's barrier to the cold.
However, with modern science: there are now various facial washes that won't strip your skin's natural hydration, and instead, they will keep it moisturized the entire day!
And when the warmer seasons come up, there are also face washes that are lightweight and can help your skin breathe and even cool it down!
If there is anything that's on top of the skincare must-haves—it is the facial wash. Since the skin is a complex thing to take care of, finding the perfect facial wash that your skin reacts well to is a frustrating trial. But when you find The One, you can stick to it for as long as you like.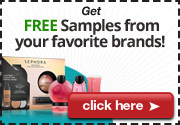 To help you choose the best facial wash, we will list down Japan's top 5 facial wash!
Read below and find your holy grail!
The TOP 5 Japanese Face Wash (in no particular order):
1. HADA LABO Gokujyun Hyaluronic Acid Foaming Cleanser
HADA LABO is Japan's most popular skincare brand, hands down. Their packaging gives away their brand and people naturally flock to their products because they look nice and clean. They have also established their brand well and that is why their products are known to be effective and dependable.
Their brand offers only the most effective and simplest solutions to the different kinds of skin problems.
This specific cleanser has the power to effortlessly remove impurities in your skin, such as excess sebum, makeup residue, dirt, blackheads, etc. The formula is gentle and will leave your skin feeling soft and supple, with no tight or drying feeling.
The formula offers Super Hyaluronic Acid, which brings you double the moisture and can maintain your skin's natural hydration longer. This ingredient has high moisturizing power and can leave the skin feeling supple, dewy, and smooth.

The pump bottle is very convenient if you are concerned about being hygienic. The product comes out smoothly in a fluffy foam and is easy to apply to the skin. The luxurious texture feels amazing on the skin upon application, and it leaves your skin feeling clean without the squeaky, tight feeling.
You can rest assured that your skin will be taken care of with this facial wash. It is simple, effective, and safe. This is great for a skincare beginner!
Best for all skin types, especially dry, sensitive, and combination skin types.
Likes
Low pH level that will balance skin's acidity
Fluffy, luxurious texture
Foam cleanses skin without drying
Removes makeup easily
Fragrance-free
Dye-free
Paraben-free
Dislikes
The pump bottle is not travel-friendly
Maybe a bit heavy on very oily skin
2. HADA LABO Tokyo Gentle Hydrating Cleanser
Here is another one of HADA LABO's cleansers. As with all of HADA LABO's products, their Tokyo Gentle Hydrating Cleanser is gentle on the skin and safe for sensitive skin types.
Even with its gentle feeling, it can still effortlessly cleanse the skin thoroughly without compromising its moisture. It washes away all of the dirt that has accumulated on your skin from a long, hard day at work! It protects the skin's barrier and makes sure that the moisture is locked in for the entire day. It keeps the skin strong and hydrated, which is something that your skin will thank you for. An exhausting day will show on your skin, and you don't want to look dull and flaky!

The formula has a creamy texture that feels amazing on the skin, and it leaves your skin refreshed, smooth, and nourished. It is fragrance-free, alcohol-free, and paraben-free, so it is safe for sensitive skin!
It is formulated with HADA LABO's Hyacoveil®-P, which is also known as Super Hyaluronic Acid that can also be found in their other products (such as the product before this one), and it is formulated to make sure that the skin's hydration is maintained and protected.
This cleanser is best for combination, acne-prone, and sensitive skin.
Likes
Provides plenty of moisture for the skin
Gentle for sensitive skin types
Fragrance-free, alcohol-free, and paraben-free
Effectively removes impurities such as dirt, makeup, and sebum
Dislikes
Might not give enough moisture for very dry skin
Oily skin might get a sticky feeling
3. Bioré Skincare Facial Foam
Bioré is a brand that puts emphasis in nourishing the skin. Their products are designed specifically to take care of the skin and maintain its health. This also applies to their Skincare Facial Foam.
This facial wash is gentle to the skin, but it gets rid of excess sebum, makeup, and dirt efficiently. It is mild but strong. This will leave completely cleared skin with no tight feeling.

The mild formula includes triclosan which is an ingredient that takes care of acne and breakouts. It has the power to fight free radicals and protect the skin's barrier, which will avoid breakouts.
This is great for those with acne-prone skin types because the formula can efficiently control sebum production. With continued use, the skin will become clearer and smoother—free from blemishes.
It contains a refreshing mint formula that is uplifting to the skin. So, not only does it protect your skin barrier and control breakouts, but it also soothes the skin! It is also formulated with soft micro-beads and green tea essence, which will exfoliate your skin and get rid of the dead skin cells to make way for fresher, brighter, rejuvenated skin.
This nourishing face wash is best for dry, combination, oily, and acne-prone skin.
Likes
Foams easily
Doesn't leave a dry or tight feeling
Doesn't irritate the eyes
A little product goes a long way
Dislikes
Only prevents the formation of acne; doesn't remove current acne
Not good at removing makeup
4. ROSETTE Cleansing Paste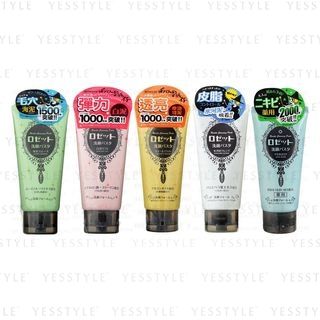 ROSETTE may not be as famous as the other Japanese brands like HADA LABO and Bioré, but it is just as effective, and it gets the job done. Their brand proudly claims that their products are good for acne-prone skin and that no matter what era it is, their products will still be there to help cleanse the skin and keep pimples at bay.
It's really assuring when a brand makes it their goal to take care of your skin, especially when your skin is prone to acne.
ROSETTE's Cleansing Paste is one of their best-selling products. Its formula has mineral-rich sea clay and rose fruit extract that will cleanse your skin deeply and tighten your pores. It also absorbs excess oil well, leaving your skin looking beautiful and clear.
It is free from fragrances, dyes, and parabens. What a relief for sensitive skin!
The formula's beautifying effects include brightening, so your skin will be luminous and acne-free. The sea clay specifically helps with this skincare problem by absorbing excess sebum and dirt, while the rose fruit extract tightens skin and reduces pores' appearance.
All in all, this cleansing paste is highly beneficial for acne-prone skin, as well as oily skin, with its effective absorption of sebum. If you have problems regarding excess oil and clogged pores—this is the product for you!
Best for sensitive, oily, combination, and acne-prone skin types.
Likes
Fragrance and dye-free
Unclogs pores and reduces their appearance
Controls sebum production
Reduces excess oil without stripping natural oils
Helps lessen acne
Dislikes
The formula can be a bit drying on dry skin types
The consistency of clay can be weird for some people
5. DHC Face Wash
If you want clear, beautiful skin, DHC has got your back. They are another popular skincare brand in Japan and they have been producing high quality, effective products for over 30 years! Their formulas are all specifically made to revitalize your skin for a clearer complexion. Their products are simple, but effective and powerful.
Their Face Wash is made for double-cleansing. It pairs well with their Deep Cleansing Oil, which is also a nice product to add to your collection!
However, the face wash itself is good enough to stand on its own. It dissolves dirt and other impurities with its pH-balanced formula and can still maintain the skin's natural hydration. It also forms a strong barrier to protect the skin from free radicals.
It nourishes, purifies, and nurtures the skin. Clear skin is definitely on its way if you're using this product in your skincare routine.
It is formulated with rosemary leaf extract to gently remove the dirt and oil that has accumulated on your skin from a hard day at work.
This product is best suited for acne-prone, oily, and combination skin types.
Likes
Protects the skin barrier from free radicals
pH balance is the same as your skin
Removes all impurities, such as dirt and sebum
Ingredients contain AHAs for gentle exfoliating
Dislikes
Contains fragrance which might irritate sensitive skin
Rosemary extract might cause irritation
When: Morning or Night?
We have already established the importance of washing your face. But when is the proper time to do that?
Let's start in the morning—you wake up with some sleep gunk on your face and pillow marks on your skin. Your skin is not exposed yet to environmental damage like smoke, direct sunlight, and dirt. Do you need to use a face wash first thing in the morning?
The answer is you do…but you can also opt not to. People with only a few skincare concerns can choose to forgo face wash in the morning and settle with splashing water on their face. That's something that anyone can do if they're feeling too lazy to do any type of skincare.
But if you do want to wash your face in the morning, you can do it with a gentle cleanser. As said before, the skin hasn't been exposed to a dirty environment when you wake up, so you won't need a strong, deep cleansing face wash. Instead, you can use a simple but cleansing face wash. You can save the heavy-duty facial wash in the nighttime to remove all the makeup gunk and dirt.
How about at night?
If you are constantly exposed to dirt and other impurities, you need to make sure that your skin is properly cleansed. In fact, you might need to double cleanse just to make sure all the dirt has been removed.
At night is when you use deep cleansing products such as ROSETTE's Cleansing Paste and HADA LABO's Gokujyun Hyaluronic Acid Foaming Cleanser. These are the best cleansers you can use at night because they are super effective at removing dirt that has made its way deep inside your pores. Cleansing at night will prevent breakouts and dryness because it is the perfect time to double cleanse and/or do your complete 10-step skincare routine.
Basically, if you have a normal skin type with no issues whatsoever, you can forgo the face wash in the morning and just cleanse it at night. But those with skincare concerns such as acne and dryness, you need to wash your face both day and night to make sure that your skin is well taken care of.
Conclusion
Facial washes are at the top of the skincare pyramid—every skincare product comes second to them. Skincare regimes are not complete without facial wash. Since they are a necessary step to your regime, make sure that you're using only the best ones!
The products above are what gave Japanese people the beautiful skin that they have. They reflect Japan's dedication to skincare and tradition.
Try one out and see the magic for yourself!
Thanks for reading, and have a happy skin day!