Skincare is a luxury, and one of the most luxurious things in the world are face masks. A facial mask is something everyone can enjoy, even without a personalized skincare regime. If you are in the mood, you can easily slip a face mask on without changing your morning or nighttime routines.
What makes face masks so popular? Firstly, you can use them while doing other things, such as doing work on the computer, using your phone, and doing other chores. It is a relaxing and soothing experience every time you do it, and that is why people flock towards face masks when it's time for some pampering.
The skincare market has millions of different face masks, and it is so easy to get lost looking through all of them. To avoid getting drowned in a sea of facial masks, we have compiled a list of the Best Japanese Face Masks so you can enjoy one that's specifically made for your skin type!
The TOP 5 Japanese Face Mask (in no particular order):
1. LULULUN Pink Face Mask
LULULUN is a popular Japanese skincare brand that centers its brand towards simplicity. They believe that skincare should not be complicated, and to prove their point, they provide products that are easy to use and works to make your skin better in its natural form. There will be no need for makeup because your skin will be beautiful enough with LULULUN products that you won't need to cover it up.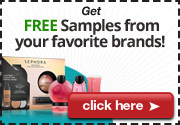 Their Pink face mask is just one of the many different types of face masks they offer. This mask nourishes dry skin and helps improve the skin's barrier to withstand environmental stressors for a long time. This mask is special because you can use it daily, so you can enjoy a facial mask spa treatment every day! Plus, the more you use it, the better your skin's condition will be.
It contains many beneficial ingredients, such as yeast extract, which is full of nutrients that will make your skin healthier and improve its texture. This mask also includes White Peony Flower extract, which keeps moisture from escaping the skin's layer, and Mandarin Orange Peel extract makes your skin look supple and hydrated.
The sheet mask has three layers—the middle layer holds the serum, while the top and bottom layers distribute them evenly throughout the skin. The sheets hold a generous amount of product, so you can use the remaining serum to wipe on your face and neck.
The serum also has hyaluronic acid and acacia honey, which add more moisture and nourishment to your skin. Rice ceramide and ginseng root extracts help balance skin's hydration to give it a toned, plump appearance.
This face mask is best suited for dry, sensitive, and combination skin types.
Likes
Can be used daily
Moisturizes and repairs skin
Has powerful moisturizing ingredients
Plumps skin
Non-sticky formula
Cheap
Dislikes

It's easy to deform the mask's shape by pulling too hard
Only provides short-term moisture
Doesn't fit wide face shapes
2. UTENA Premium PUReSA Golden Jelly Face Mask
UTENA is a skincare brand that aims to support and protect universal beauty. Our skin is like a delicate flower that needs proper care and attention, and protection from free radicals—UTENA has you covered with their range of products that are specially designed to protect your skin.
Their Golden Jelly face masks are super popular in Japan because of their rich and luxurious jelly texture. The mask deeply moisturizes the skin and can soften dry and hardened skin that comes with aging. The essence contains 33g of rich, golden jelly, which is highly effective in softening and invigorating the skin.
The thick consistency feels amazing on the skin, and the leftover jelly can be used for the rest of your body, so you're really getting your money's worth! It's not only a mask for your face but for your body, too.
The formula includes 8 different types of squalene, ceramides, and amino acids. All of these make your skin healthier and younger with all the nourishments they offer. Your skin will be properly protected from the harsh environments you are constantly exposed to and retain its beauty and youthful appearance.
This mask is perfect for dry and sensitive skin types.
Likes
Alcohol-free, mineral oil-free
Does not contain synthetic fragrances
Rich jelly formula
Can be used on the body as well
Moisturizes and refreshes skin
Contains a generous amount of serum
Plumps and softens skin
Dislikes

The consistency can be too heavy for oily skin types
It takes a while for the jelly serum to absorb into the skin fully
Has a mild scent upon application
3. HADA LABO Tokyo Anti-Aging Facial Sheet Mask
When we're talking about Japanese skincare, we cannot leave out HADA LABO—one of Japan's top-selling skincare brands. HADA LABO is famous for its affordable and effective skincare products. They provide products that have simple ingredients and work efficiently on the skin.
Their star ingredient is hyaluronic acid, which makes their products super moisturizing. Their Anti-Aging Facial Sheet Masks contain their brand's Super Hyaluronic Acid™, along with vitamin E and collagen for glowing, moisturized, youthful skin.
The soft cotton material of the mask is drenched generously with a full bottle's worth of serum. This is highly effective in boosting the skin's hydration, smoothening fine lines, and restoring the skin's youthful appearance. Applying the mask is a soothing and refreshing experience and will leave you with radiant and younger-looking skin!
When applied to the face, the mask adheres to your facial contours for total coverage, so you won't need to keep adjusting it all the time. Apply it onto your face for 10 minutes, and your skin will be revitalized and radiant.
This mask is suitable for all skin types.
Likes
Locks moisture into the skin
No oily residue
Hydrating
Smoothens and plumps skin
Does not cause irritation
Fragrance-free
Dislikes

Tacky upon application
Takes a long while to absorb fully into skin
4. KOSE Clear Turn White Vitamin C Face Mask

Clear Turn is a skincare line under the company Kose Cosmeport. They provide a wide variety of products that are perfectly fit for the many different types of skin. It's tricky trying to find a product that's designed specifically for your skin, but Clear Turn offers products that are for you!
Their White Vitamin C face masks have a rich, moisturizing serum that gives ample hydration to your skin. The formula contains five types of plant extracts that deeply penetrate the skin's layers and gives the skin a plumper appearance.
The shape of the mask is designed to fit perfectly around the eyes and mouth. You don't have to struggle with putting it on your face because the mask easily adheres to your skin. Because of its perfect alignment with the eyes, it can also solve skin problems around the eye area, which is commonly prone to dryness and dullness. The serum absorbs well and makes it easier for makeup to stick to the skin.
This sheet mask is also designed to hydrate and brighten the skin while also helping with pigmentation. The ingredients all contribute to making your skin brighter, plumper, and younger. Its active whitening ingredient, Stabilized Vitamin C, keeps dark spots and freckles from appearing.
The formula is alcohol-free, silicone-free, and fragrance-free.
Perfect for acne-prone, dry, oily, and combination skin.

Likes
Can be used on the rest of your body
Makes your skin soft and supple
Tones and brightens
Does not cause irritation
Dislikes
5. Quality First All-in-One Sheet Mask
Some brands focus on their branding and packaging, but not Quality First. As their brand name suggests, Quality First prioritizes the quality and effectiveness of their products. They exert most of their efforts on their formulas compared to their packaging.
Their all-in-one sheet mask is a high-quality face mask that can moisturize your skin in only 3 minutes! This is the fastest working sheet mask that offers high moisture and toned skin. Because of how quickly it works, you can use this in the morning as a part of your morning skincare routine. It works well before makeup and helps it go on smoother on the skin.
This product is great for people who do not have the time for a proper 30-minute sheet mask therapy session. When you're always on-the-go, put this sheet mask on and wait for only 3 minutes, and you'll be refreshed and ready for the day!
The sheet's material is naturally derived and adheres closely to the skin for a more effective serum absorption. The serum is enriched with baby collagen and proteoglycan to fight off signs of aging and minimize pores' appearance. Baby collagen is collagen that is present in the skin during early childhood. Your skin will be smooth as a baby's after using this face mask!
You can use this facial mask daily, so you can incorporate it effortlessly into your daily skincare routine. Since it only takes minutes to absorb, this won't be a problem to fit into your schedule.
Best suited for acne-prone, dry, combination, and oily skin.
Likes
Contains no synthetic fragrances
No tacky feeling
Adheres closely to the skin
Has a pleasant, mild scent
Available in a box container for more sheet masks
Moisturizes quickly
Dislikes
Contains plant extracts that might irritate sensitive skin
Not safe for fungal acne
How Often Should You Use Face Masks?

Face masks have a great reputation in the skincare community. They provide benefits such as brightening, moisturizing, and clarifying effects on the skin. The sheer amount of face masks available to us is enough to force us to buy a handful and use them all up in one night.
But that is not recommended! It might sound like a good idea to use all of your face masks in one week, but is that really going to help your skin?
Facial masks are a luxury, and you should use them sparingly. Although they have many benefits to the skin, your skin will still need a break from them for the formula to work properly.
The recommended usage for face masks is 1-2 times a week. However, some facial masks are designed for daily use, such as Quality First's All-in-One Sheet Mask and LULULUN's Pink Face Mask—feel free to use them daily with your skincare routine! These facial masks are great because every day will be skincare day for you. Nothing feels as luxurious and relaxing as a nice sheet mask before you start the day.
But, most face masks in the market don't have a light enough formula to be used daily. To be completely safe, make sure to use face masks once or twice a week to keep your skin from being overloaded with vitamins and active ingredients.
Conclusion
Talking about face masks really makes you want to go out and buy one and immediately use it! Are you going to put a face mask on after reading this article? Because I am! Facial masks feel amazing, and there's no doubt that it's one of the top skincare products in the world.
Japan has a wide variety of face masks in the market, but these definitely top our list. Do you have an eye on one of them? We guarantee you'll find the perfect face mask for your skin type among these few.
Enjoy your weekly face mask spa session, and have a great skin day!